Bay Area Orthopaedics Care Center's Dr. Bijoy Ghosh Retires
Published
October 20, 2016
Following a successful 30+ year career in orthopaedics, Dr. Bijoy Ghosh of the Bay Area Orthopaedics Care Center has retired.
Af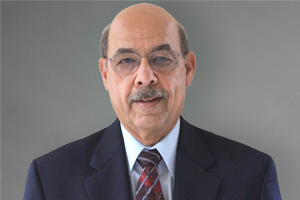 ter graduating from the University of Bombay, Dr. Ghosh immigrated to the United States and completed his orthopaedic training at the Albert Einstein College of Medicine in New York City. He spent 20 years at a trauma practice in Philadelphia before moving to Maryland. He has focused his career on general orthopaedic trauma, arthroscopic surgery and joint replacements, with a specialty in reverse total shoulder replacement. According to Dr. Ghosh, the most rewarding part of his career was, "to help people who are suffering from joint pain and arthritis return to a more active lifestyle."
Dr. Ghosh plans to enjoy his retirement on his 300 acre horse farm, where he will tend to his garden, and at his vacation home in Hilton Head. Congratulations to Dr. Ghosh, and thank you for your dedication to orthopaedics!