Q&A: Considering a Joint Replacement? Here's What to Expect from a Minimally Invasive Surgery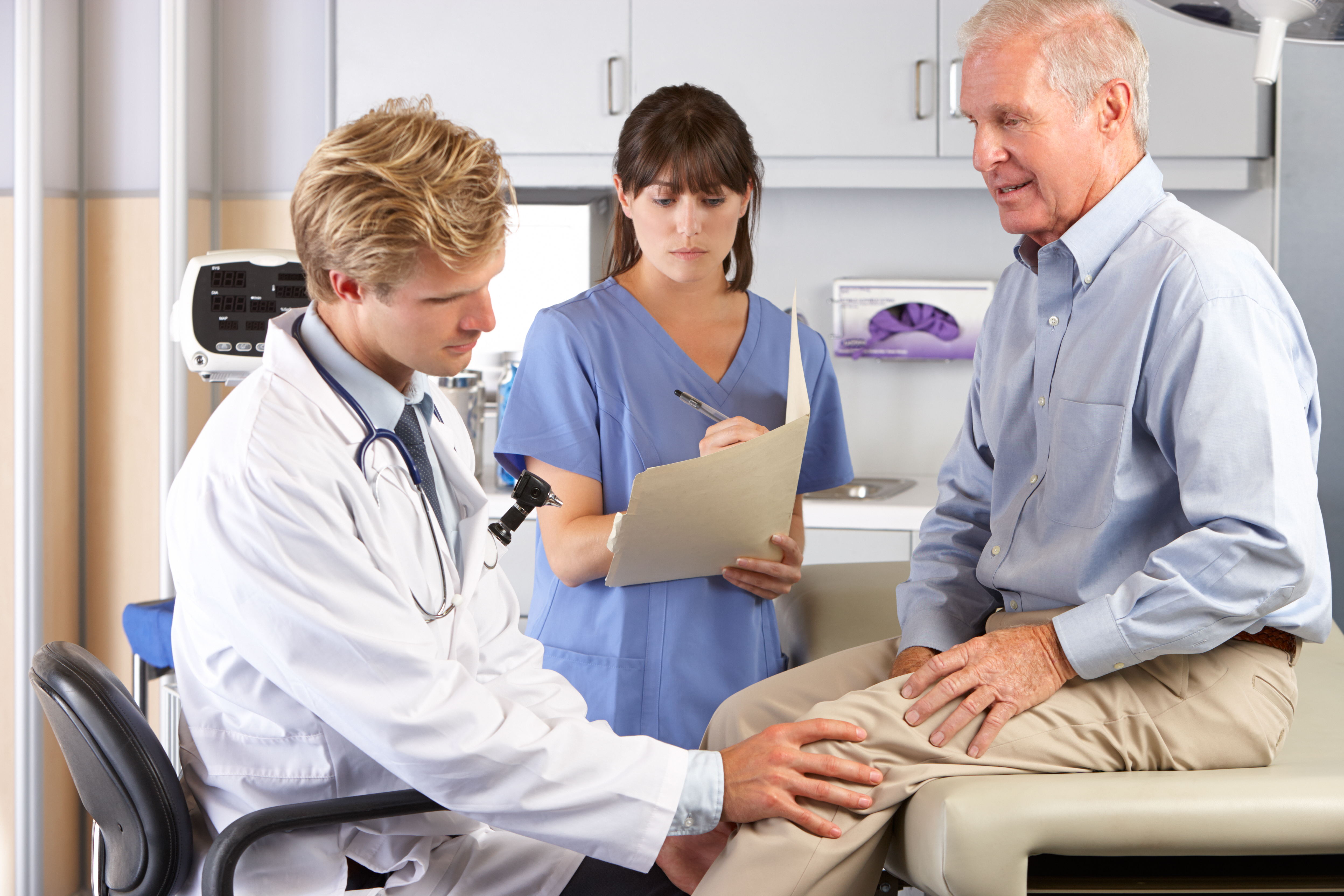 Joint replacement surgery is on the rise, especially among Americans younger than 65. Thanks to the advances in minimally invasive techniques and robotic surgical tools, many adults are choosing surgery to restore their range of motion and alleviate constant joint pain. In fact, it's one of the most common surgeries our doctors perform.
We sat down with Dr. Robert Dombrowski for tips on everything you need to know if you are considering total joint replacement surgery. Dr. Dombrowski is a joint replacement and sports medicine specialist in the Prince William Orthopaedics, Hand Surgery & Sports Medicine care center.
First, tell us a little bit about yourself. What inspired you to specialize in joint replacement and sports medicine?
As an athlete myself, I really value the work of helping to restore mobility to my patients. My college mentor was the doctor for our football team, and he helped me realize how much I enjoy helping people quite literally get back on their feet. Whether they suffer from arthritis or an athletic injury, there are a few treatment options – including joint replacement – that can restore mobility and alleviate pain. It's very rewarding to help my patients return to doing the things they love to do, without being hindered by pain.
You've been performing joint replacements for nearly 20 years. How have you seen these surgeries change in that time?
We are always working to make a surgery as least invasive as possible for the patient, and as comfortable and pain-free as possible. The specific materials and techniques have advanced over the years, but the general approach to a successful joint replacement is essentially the same.
Who is a good candidate for joint replacement?
It's a valuable surgery if you have an arthritic or degenerative problem in one of your major joints that hasn't gotten better with conservative management. This includes strategies such as weight reduction, exercise, strengthening and anti-inflammatory medication like cortisone injections. If you continue to have pain and dysfunction despite this management, then you should likely consider surgery. You also need to be medically stable and cleared by your primary care physician to receive surgery.
What are the biggest benefits of minimally invasive surgery? Less pain?
At times it can certainly be less painful. The value of minimally-invasive surgery is that it's simply less trauma to the tissue. Smaller incisions lead to smaller scars and less scar tissue, which can also lead to a shorter recovery time for some patients.
How do you advise patients to prepare for surgery?
First, you need a medical clearance from your primary care physician, indicating that you are medically stable and that your body can manage surgery. Then, in the weeks leading up to the surgery, it's important to condition your body and work on strengthening the muscles around the joint. You'll want to work on improving your range of motion in that joint, as well. This can usually be accomplished with simple home exercises that can make a big difference.
How important is physical therapy in recovering from these surgeries?
It's critically important in order to restore function and range of motion. In fact, it would be very challenging to not have physical therapy after a major joint reconstruction surgery! Typically, you can expect to have physical therapy one to three times a week, for a one to three month period of time. This is often done in an outpatient setting for convenience and best results.
What are some of the top questions that patients have when considering surgery?
Most patients want to know what to expect in the recovery period and how long it will take. They need to know how long they'll be in the hospital, when is a good time to plan for the surgery, and what to anticipate when it comes to taking time off work. It's also important for them to know if the surgery poses any risks to them and how long to expect a prosthesis to last. Most prosthesis last anywhere between 15 and 35 years, assuming it is placed properly and the patient doesn't put excessive strain on it by running or jumping.
Tell us about the advanced technology you use in surgery.
I frequently use computer navigation for aspects of the surgery, which allows me to map the patient's anatomy in real time. This means I can place the cutting blocks very precisely to optimize the alignment of the prosthesis. Similarly, I use robotic partial replacements and computer navigation to fashion the bones very precisely, based on a computer-generated model. This ensures the prosthesis fits the bone.