Running a Marathon? Don't Forget These Tips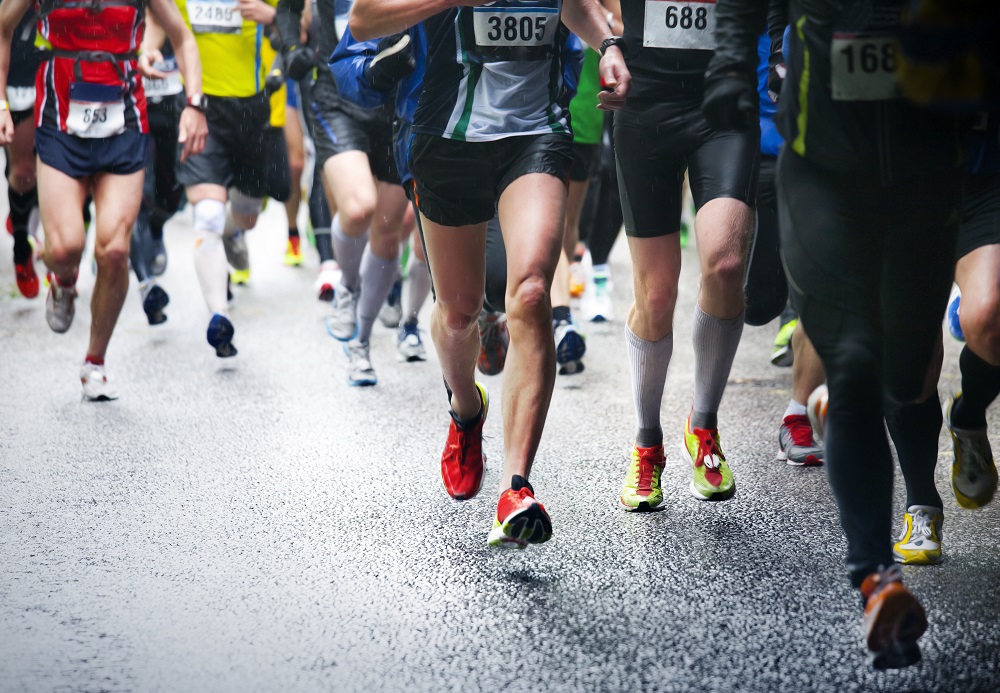 Temperatures are rising and spring is nearly here, and many popular D.C.-area races are just around the corner. Whether you're an experienced runner training for the next marathon to add to your list or are heading out for your first 5K, you'll likely be training hard before the big race. Training is critical to your success, but you don't want to rush into it and over-do it early on. Your best option is to ease into training, gradually increasing mileage and pace as you get in better shape over time.
Nearly eight out of 10 runners get injured at least once during the year, according to Runners Connect, and 80 percent of running injuries occur below the knee, according to the University of Chicago. Many running injuries occur as a result of overuse, so make sure you cross train and consider the following tips to avoid injuries:
Make sure your shoes aren't too tight
Runner's World reports that 80 percent of runners wear their shoes at least half a size too small, something I see with many of my foot and ankle patients. But running with shoes that are too tight can cause painful injuries such as ingrown toenails, hammertoes and pesky blisters that will hinder your running. Consider getting your foot measured by an expert to make sure your shoes fit correctly – preferably at the end of the day when your feet are slightly swollen. You can have this measurement done at a running store, or by your foot and ankle physician.
Replace old shoes
I always recommend that runners replace their shoes every few hundred miles, as they can lose shock absorption after a while. This increases the stress on your foot and leg and can lead to tendonitis, shin splints and more.
Socks matter, too!
Socks made of 100 percent cotton tend to absorb sweat and fluid, which can cause irritation and blisters. Instead of cotton, opt for synthetic lycra or polyester socks, which reduce your risk of rubs and pains.
Join a running group
If you're just starting out, consider joining a running group led by an athletic trainer or running coach. Not only will you have a group of runners to keep you motivated and help you grow as a runner, but you'll have a trained coach who can critique your running style and make sure you aren't unknowingly hurting yourself with incorrect running form.
Always get pain checked out
If you feel pain or discomfort at any time during your training, make sure to call your doctor. You may need orthotics or a special shoe for low or high arches, which could make running much more comfortable for you. One of the worst things you can do is keep running on an injured foot or leg, so make sure to note any aches or pains right away.
Overuse injuries are incredibly common among athletes and can lead to a break in your training – or even have you out for the season! But with proper equipment and training techniques, you'll set yourself up for success.
Dr. Steven Neufeld is a foot and ankle surgeon and the founder of The Orthopaedic Foot & Ankle care center, offering a variety of foot and ankle procedures including the total ankle replacement. Dr. Neufeld is a Clinical Professor in the Department of Orthopedic Surgery at Virginia Commonwealth University and a Clinical Instructor at Georgetown University Department of Orthopaedic Surgery. He is active in clinical and biomedical research, and is a fellow of the American Academy of Orthopaedic Surgeons, a board member of The Centers for Advanced Orthopaedics and a board member of the American Orthopaedic Foot & Ankle Society Foundation.