Physical Therapy Spotlight: Potomac Valley Orthopaedic Associates
The Potomac Valley Orthopaedic Associates care center has a dynamic physical therapy and sports medicine program. Treating patients of all ages, conditions and injuries, Potomac Valley Sports Medicine (PVSM) has been rehabilitating patients and improving quality of life since the 1980s. Today, with 10 physical therapists, seven physical therapy assistants and one certified hand therapist, PVSM has grown to include clinics in Columbia, Germantown, Olney and Silver Spring. In 2017, with patient visits and revenues expected to exceed 50,000 and $5 million respectively, PVSM has one of the busiest physical therapy programs within The Centers for Advanced Orthopaedics.
In an effort to provide a full range of services to our patients, PVSM offers the latest technology in laser therapy and biofeedback care. As an adjunct to the physical therapy program, custom orthotic care with comprehensive gait analysis is provided to patients at the Olney and Columbia PT clinics. Our certified hand therapist performs custom splinting in the Columbia office. In addition, each clinic employs therapists who are certified dry needling specialists.
With the opening of the Columbia clinic in 2002, PVSM instituted an active functional approach to treating patients. In the first year following the opening of the Columbia clinic, PVSM experienced a 42 percent increase in patient visits and a 51 percent increase in revenues.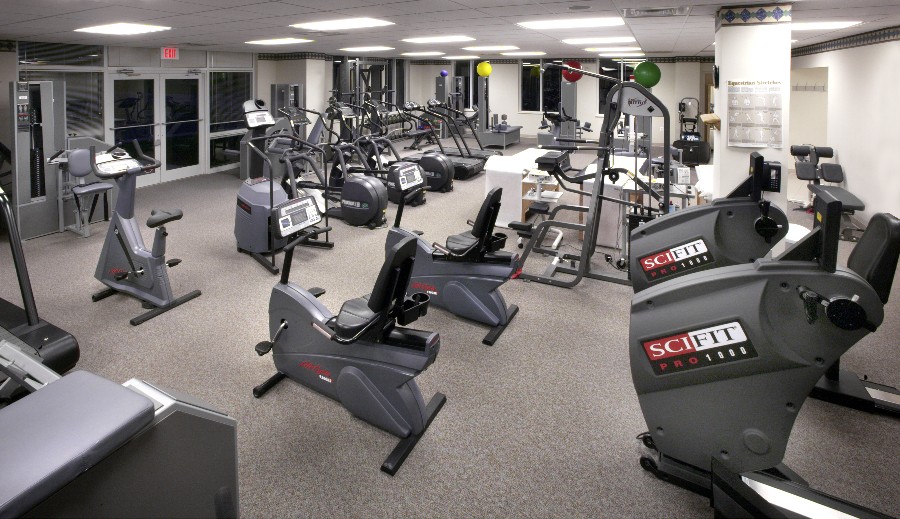 PVSM's Columbia clinic opened in 2002.
In addition, Potomac Valley became the first clinic in Maryland to offer MedX spine technology for both lumbar and cervical spine treatment. MedX allows therapists to provide patients with full range of motion testing and pelvic stabilization during lumbar treatment. MedX provides measurable and reliable isometric strength testing, and patients receive immediate visual and objective feedback. Additionally, the MedX protocol includes osteoporosis treatment and prevention.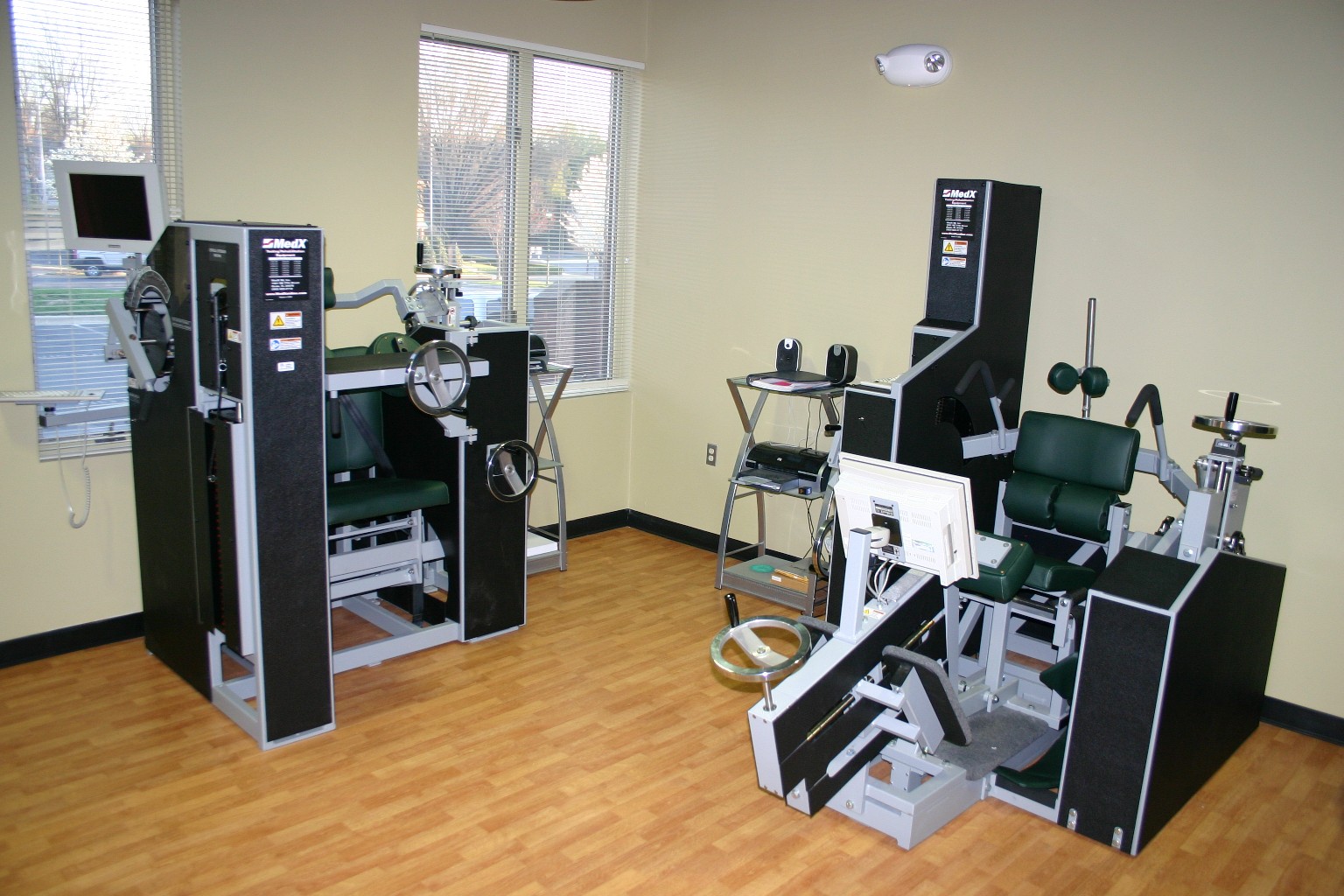 PVSM offers MedX spine technology for lumbar and cervical spine treatment.
Based on the positive experience with MedX, PVSM was featured in the June 2007 edition of Orthopaedics Today to promote the clinical and financial benefits of nonsurgical spine care. A similar article was published in the July 2007 edition of AAOS Now following PVSM's presentation, "Developing and Implementing a Nonoperative Spine Care Center," at the 2007 national American Alliance of Orthopaedic Executives (AAOE) meeting in Chicago. In 2008, PVSM was again invited to speak at the AAOE Conference in Charlotte. The slide show and follow-up Q&A, "Evaluating and Maximizing Your Physical Therapy Services," was well received by the attendees.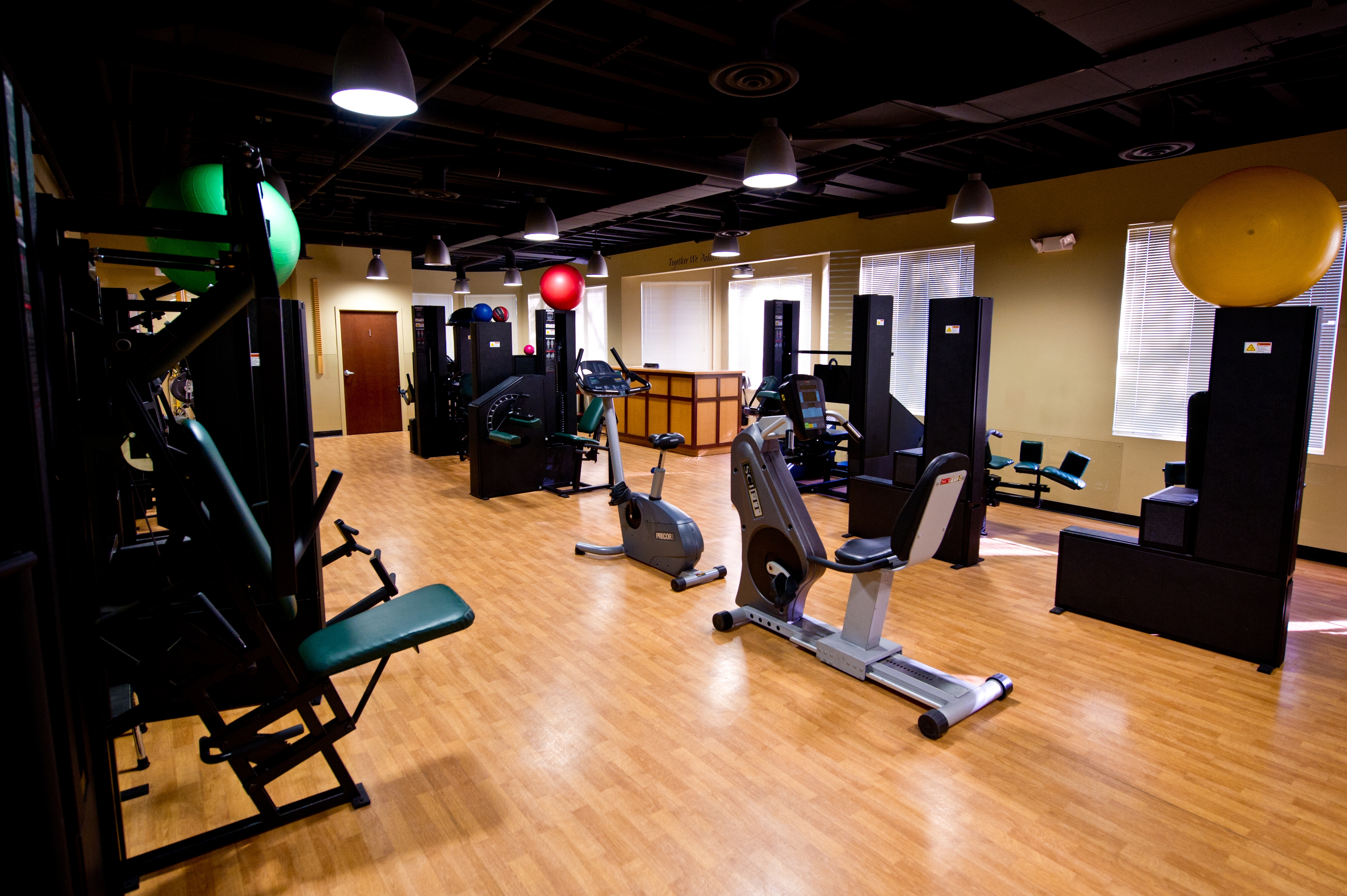 The Olney clinic was renovated in 2006 to offer patients the best possible PT care.
From 2002 through 2008, PVSM continued to grow and modernize. In 2006, Potomac Valley redesigned and renovated the Olney clinic. With the high volume of back problems and the aging population, Potomac Valley purchased MedX lumbar, cervical, 4-way neck and torso rotation machines for the Olney office to provide improved spine care to our Montgomery County patients. The unique design of the Olney clinic improved patient flow during treatment, and the industrial ceiling provided a modern open look to the clinic. Overall, the Olney renovation continued the progression to an active functional approach to physical therapy at Potomac Valley. The same approach was applied to the newest clinic in Germantown, which was completed in August 2015. With more than 4,000 square feet of space, Germantown is our largest clinic and has seen a steadily improving census throughout the past year.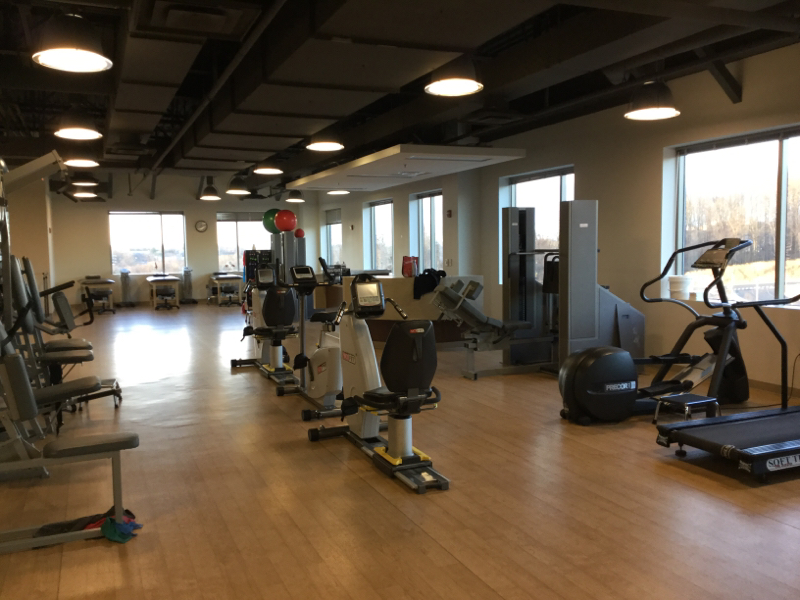 PVSM opened its newest (and largest) PT clinic in 2015, serving patients in Germantown.
Today, PVSM continues to thrive. As with any organization, change is inevitable and managing change effectively is vital to continue building on the success of the past. Overall, PVSM is well positioned as a physical therapy leader in CAO and is excited about the future growth opportunities.