Dr. Barry Boden's Award-Winning Research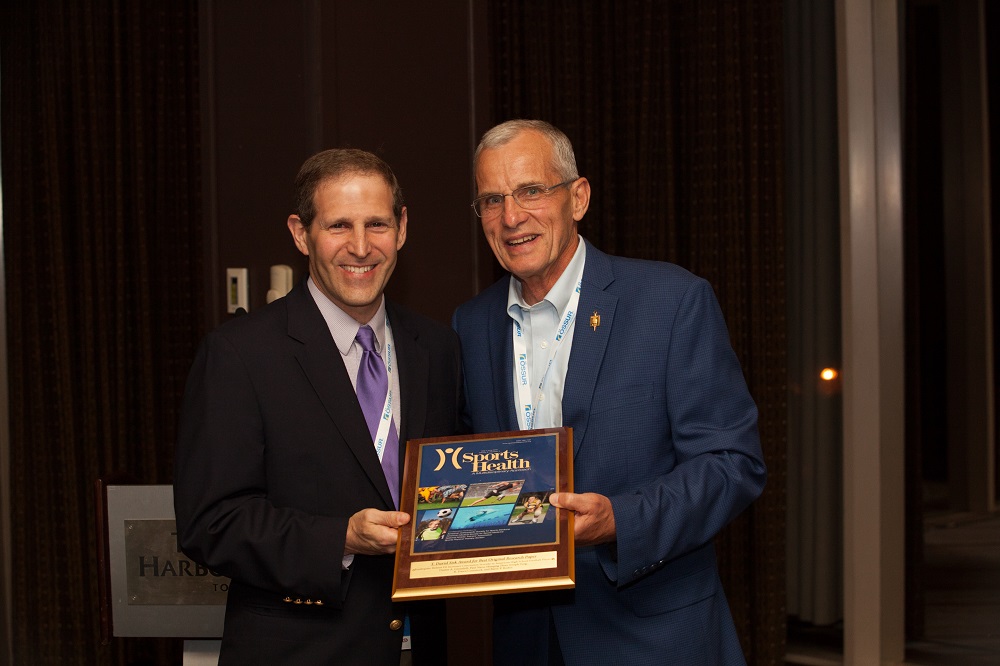 The Centers' committment to providing patients with the highest quality of orthopaedic care extends to the independent research of our physicians. Our doctors are advancing the understanding and practice of orthopaedics in every specialty through cutting-edge research, and we're proud to honor Dr. Barry Boden for his recognition by the leading industry association, The American Orthopaedic Society for Sports Medicine (AOSSM).
At the recent AOSSM Annual Meeting, Dr. Barry Boden and his co-authors were selected to receive the T. David Sisk Award for Best Original Research Paper for their study, "Inadequate Helmet Fit Increases Concussion Severity in American High School Football Players." The research received extensive media coverage when it was first published in 2016, resulting in actionable insights for trainers, coaches and players to reduce concussions.
In addition, Dr. Boden and his co-authors received the Excellence in Research Award which recognizes the best paper submitted with a primary author under the age of 40. The team's winning paper is titled, "The Static Distance Between the Tibial Tubercle and Trochlear Groove is a Poor Predictor of Dynamic Lateral Tracking Patterns in Patients with Patellofemoral Pain."