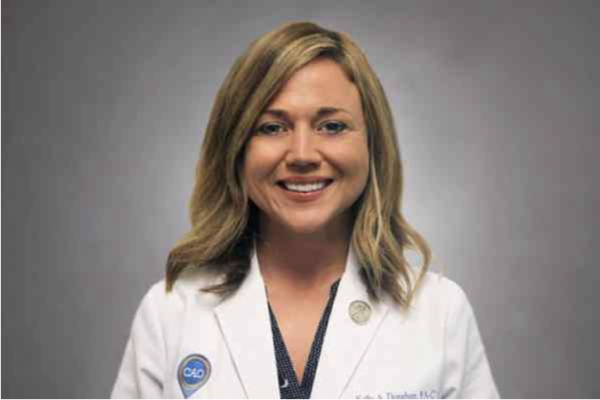 Kelly Donahue

PA-C
—
Physician Assistant
Biography
Kelly is a native of Pennsylvania, and completed her undergraduate degree in athletic training at Duquesne University in 2004. She then moved to Miami, where she received a Master's of Science in Sports Medicine from the University of Miami and spent five years working as an certified athletic trainer in Division I athletics. As a certified athletic trainer, Kelly was responsible for the prevention, evaluation, treatment, and rehabilitation of acute and chronic sports injuries as well as on-field emergency care and post-surgical management. In addition, she worked as an Adjunct Professor and Clinical Instructor in Miami's undergraduate Athletic Training Education Program. After leaving Miami, she spent two years working as an Athletic Trainer and Adjunct Professor at Division III Alvernia University in Reading, Pennsylvania.
In 2012, she moved to DC to attend the School of Medicine and Health Sciences at George Washington University, where she received a Master's of Science in Health Sciences in Physician Assistant Studies. After graduation, Kelly spent a year working at Sibley Memorial Hospital in general surgery before accepting her current position at the Office of Orthopaedic Medicine and Surgery.
In addition to her certifications in athletic training and Physician Assistant, Kelly is also a Certified Performance Enhancement Specialist through the National Academy of Sports Medicine (NASM). This specialization has given her expertise in assessment of muscular imbalance and the implementation of corrective exercise techniques to enhance flexibility, speed, and agility.
Areas Of Expertise
Sports Medicine
Knee and Shoulder Injuries
General Orthopedics
Sport-Specific Rehabilitation
Certifications
National Commission on Certification of Physician Assistants, Certified Physician Assistant (PA-C) 2014
National Athletic Trainers' Association, Certified Athletic Trainer (ATC) 2004
National Academy of Sports Medicine, Performance Enhancement Specialist (PES) 2004
Undergraduate
Duquesne University, BS Athletic Training 2004
Graduate
University of Miami, MS Sports Medicine 2007
George Washington University, MSHS Physician Assistant 2014