Village Physical Therapy 1
14605 Potomac Branch Drive, Suite 300, Woodbridge, Virginia 22191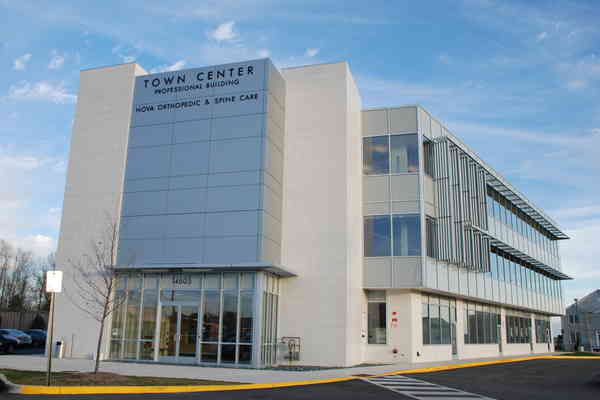 Physical Therapy Office
Hours:
Mon-Thur: 7 a.m. - 7 p.m.
Fri: 7 a.m. - 4 p.m.

Care Center:
Physical Therapists
Emily Cleveland, PT, DPT

Patricia Davis, PT, DPT, COMT, CSCS

Karabir Deo, PT, DPT

Lillian Flores, PT, DPT

Marius Hernandez, PT, DPT

Keiron Holmes, PT, DPT, SCS, CSCS, ITPT, CSAC

Susan Meyerson, PTA

Sheri Morrissette, PTA

Ginger Spice, PTA

Melinda Wowak, PT, DPT
About This Location
NoVa Orthopedic & Spine Care in Woodbridge, VA
Founded over ten years ago, NoVa Orthopedic & Spine Care has established a well-earned reputation as a leader in delivering compassionate and personalized care to patients in Prince William County, Virginia and the surrounding area.
Treatment decisions are always centered on each unique patient and comprehensive care is provided to get patients back to the activities they enjoy quickly and safely. With a full host of non-operative treatments including Physical Therapy, X-ray, Ultrasound, Injections and Orthotics, Nova Orthopedic and Spine Care is available to assist with all of your musculoskeletal needs.
Village Physical Therapy 1

14605 Potomac Branch Drive, Suite 300, Woodbridge, Virginia 22191