Join Our Team!
At The Centers for Advanced Orthopaedics our goal is to be the national leader in delivering the highest quality and most compassionate orthopaedic care through the private practice model.
We hope you are interested in joining our staff of physicians and employees who are dedicated to making CAO the best orthopedic group in the nation.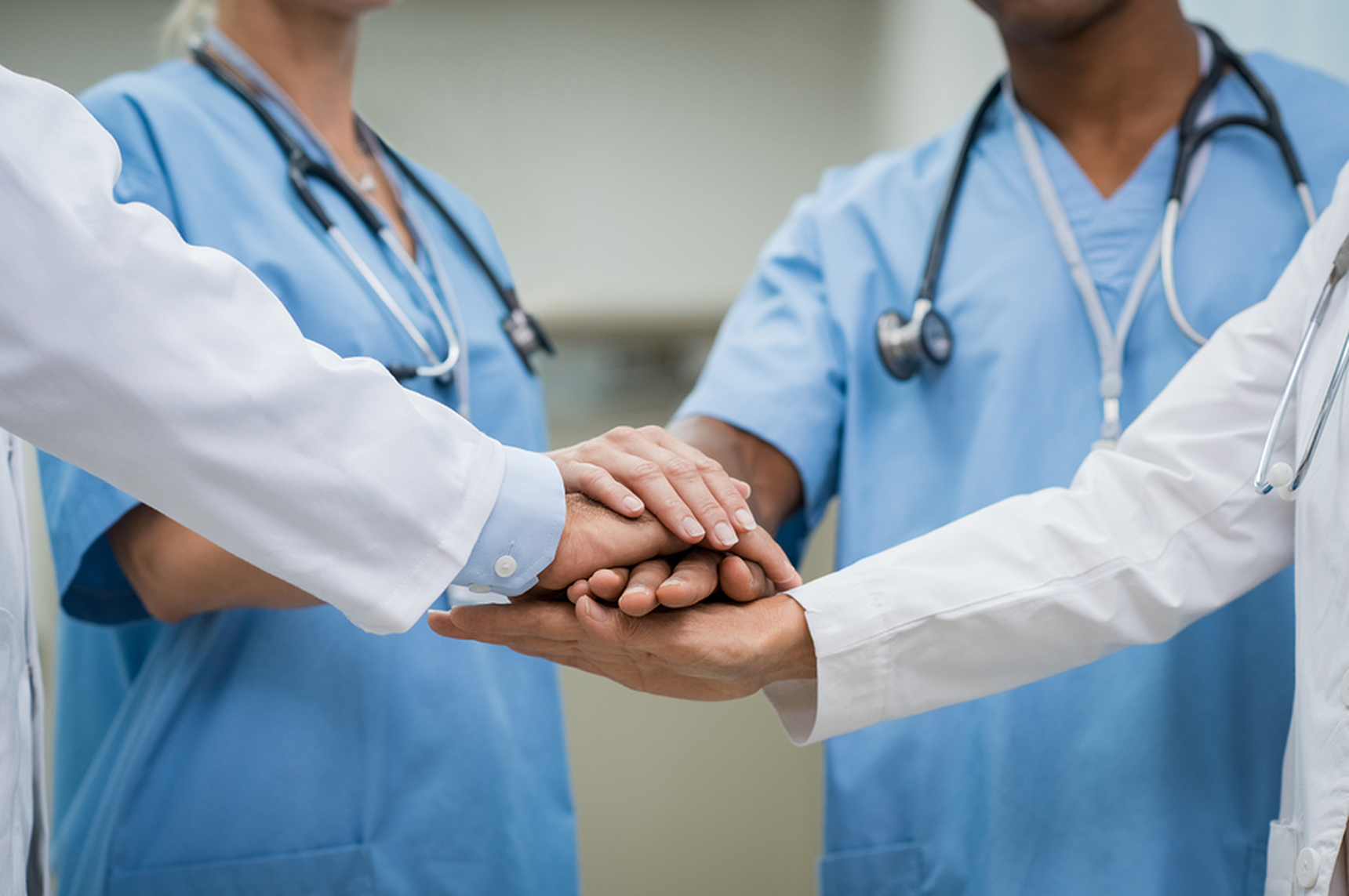 Current Openings - Care Center
BC/BE Orthopaedic Hand Surgeon

Back to top

Bay Area Orthopaedics & Sports Medicine Care Center is seeking a Board Certified/Board Eligible Orthopaedic Hand Surgeon. The care center is a five physician group with four extenders. They have four sites including two Physical Therapy locations. They are located in Anne Arundel County, Maryland, a short distance from Annapolis. To learn more click here. To apply, click here.

BC/BE Orthopaedic Joint Replacement Surgeon

Back to top

Bay Area Orthopaedics & Sports Medicine Care Center is seeking a Board Certified/Board Eligible Orthopaedic Joint Replacement Surgeon. The care center is a five physician group with four extenders. They have four sites including two Physical Therapy locations. They are located in Anne Arundel County, Maryland, a short distance from Annapolis. To learn more click here. To apply, click here.

The Orthopaedic Foot and Ankle Center is seeking a Medical Assistant. This employee supports the physicians, mid- level providers in the evaluation and treatment of patients. The duties of a Medical Assistants are widely varied throughout the organization.

Essential Responsibilities:

Works under the direction of the physicians, Physician's assistant, and NP to facilitate care and assures that patient's needs are met.
Assists physician as needed during the examination.
Reviews charts prior to appointments- obtains all films, reports or records. Necessary for patient visits, document through the electronic record what x-rays are need at time of visit.
Obtain patient chief complaint, updates medical history, and takes and records vital signs per protocol.
Organized and able to multi-task to keep patients following through office.
Draws up injections, sets out appropriate supplies, educates and preps the patient.
Cast/DME Tech-removes casts/DME and applies casts/DME appropriate for the orthopaedic condition. Assesses problem casts and changes as necessary.
Instruct, apply and document:

Wound care, cast care, braces, studies/bloodwork, medications, medical equipment and teaching based on specific orthopaedic condition.

Communicates with other members of the health care team in order to ensure continuity of care and coordination of services.
Disposes of soiled dressing, used sharps appropriately.
Cleans equipment appropriately between patients and at the end of the day. Stock rooms and maintains autoclave assigned.
Telephone Triage-collects appropriate information to determine need, answers questions and document per chart protocol.
Applies or assists with the application of durable medical equipment
Participate in care team meetings to discuss patient care and clinic operations.
Completes feet ticket so that supplies that were given to the patient are billed appropriately.

Motor, sensory and physical requirements:

Employee may be required to lift up to 50 pounds.
Frequent bending, stooping, lifting and reaching required.
Ability to sit for prolonged periods of time.
Must be able to effectively communicate verbally.

Basic Qualifications:

High School diploma or GED required. Graduate of an accredited Medical Assistant program or equivalent courses in nursing or health care required.
Two (2) years of experience in wound care/orthopaedic cast technician, OR completion of training course as a medical corpsman
Annual training in radiation safety required.
Knowledge of Medical EMR systems.

Click here to submit your resume and cover letter.
Current Openings - Corporate Office
Data Analyst

Position Summary / Scope of Responsibility

The Data Analyst will be expected to provide a high level of service and exceptional support to client end users in a demanding, fast paced environment. The Data Analyst's primary responsibility is to work with and leverage CAO's data and systems to improve quality and efficiency, and to generate knowledge at the Divisional and organizational levels. The Data Analyst uses data expertise, programming abilities and critical thinking skills to solve complex issues. The Data Analyst is likewise responsible for the creation, maintenance and administration of reports and analytics for the organization using data from different systems: a data aggregation, interoperability solution for health care

The ideal candidate will possess the skills necessary to provide consistent, effective customer service and reports and analytics support. All candidates must possess a strong desire to learn as well as to be excited by the prospect of working in a dynamic environment of continual change/improvement, driven by our rapid rate of growth. This individual must possess a proven ability to manage multiple tasks and deliver each task on time with minimal supervision.

Under direction of the Senior Systems Analyst, works on overall project planning and formulates reports based on project scheduling and timetables for deliverables.

Primary Responsibilities

The incumbent may be asked to perform job-related tasks other than those specifically stated in this description. The duties and responsibilities of the position are to be carried out in a manner that is consistent with the Mission, Core Values and Operating Principles of CAO.

Responsible for compilation and submission of divisional benchmarking and other survey data to Somerset CPAs for use by the OrthoForum
Determines data needed to be collected and the appropriate data resources for specific health data projects
Formulates, implements, and enforces proper data collection policies and procedures
Interprets data and analyzes results using statistical techniques
Analyzes data to ensure correct output, troubleshoots issues and performs unit testing
Creates accurate and comprehensive technical documentation, provides ongoing reports
Works closely with the Senior Systems Analyst to prioritize business and information needs
Works constructively with vendors and IT partners
Draws out key business insights and provide actionable recommendations
Crafts compelling (but easily understood) presentations
Database management

Reporting Relationships

The Data Analyst reports directly to the Senior Systems Analyst at CAO.

The role currently does not have any direct reports.

Education and Experience

Bachelor's degree in Information Services, Computer Science, Business Administration or Hospital Administration required
Five years of related experience, ideally with healthcare metrics and analytics, preferred
Ability to write complex SQL queries across multiple tables and databases
Strong background with relational databases such as UniData
Expert Excel skills – know pivot tables and formulas
Knowledge of statistics and experience using statistical packages for analyzing large datasets (R, SPSS, SAS, etc.)
Proficient in data analysis tools and report development utilizing those tools and Excel and PowerPoint to report findings
Experience with data visualization software such as Board, Dundas, Microsoft SharePoint, Tableau, etc.

Competencies / Required Skills and Abilities

Strong Interpersonal Skills - Ability to develop relationships and collaborate in a decentralized organization
Strong analytical skills with the ability to collect, organize, analyze and disseminate significant amounts of information with attention to detail and accuracy
Demonstrated ability to organize, prioritize, and manage multiple tasks in a dynamic environment with a proven track record of results
Strong interpersonal, oral, and written communication skills with excellent self-discipline and patience
Required to be proficient in Windows based office technologies (ex. Word, Excel)
Able to work independently.
Exudes professionalism in presentation
Must be able to read, write, speak, understand and communicate in the English language

To apply, please submit resume and cover letter here.
The Centers for Advanced Orthopaedics (CAO) is an Equal Opportunity Employer. It is the policy of CAO to ensure equal employment opportunity for all persons without regard to race, color, religion, sex, national origin, age, status as a qualified person with a disability, veteran status, marital status, genetic information, union affiliation, actual or perceived sexual orientation or any other characteristic protected by federal, state, or local law.