Laser Therapy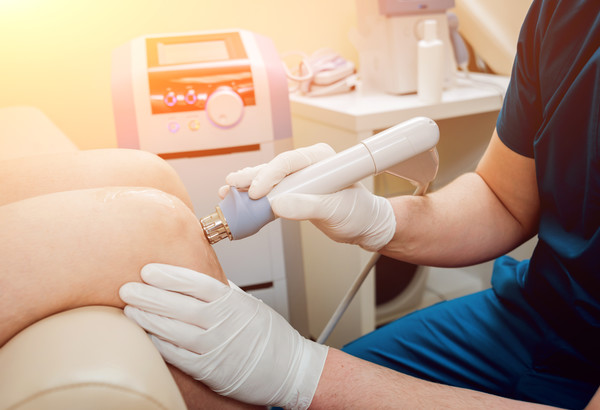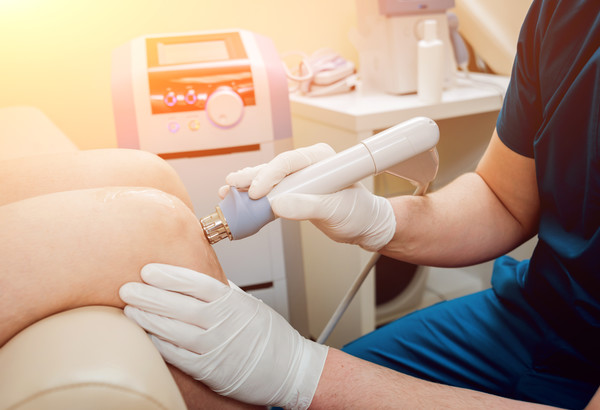 Another modality that can help significantly reduce pain is through the use of Laser Therapy (available at limited clinics). Laser therapy is a non-invasive technique to help reduce pain and inflammation by flooding the tissue with photons, which energizes cells resulting in increased circulation to the injured area and ultimately pain reduction. Laser can be safely used as a replacement or in conjunction with pain medications. Treatments last between 5-10 minutes depending on the condition and the size of the area being treated. It is performed directly on the skin which elicits a soothing warmth as the treatment is being administered. Patients generally see results after 3-5 treatments.
What is the intent of the treatment?
Laser therapy is a medical treatment that uses focused light to stimulate a process called photo biomodulation (PBM). During PBM, photons enter the tissue and interact with the cytochrome C complex within the mitochondria. This interaction triggers a biological cascade of events that leads to an increase in cellular metabolism which can decrease pain as well as accelerate the healing process. This treatment can be administered to post-surgical and post traumatic acute injuries alike. It also provides temporary relief to minor chronic neck and shoulder pain of musculoskeletal origin. The device is painless, easy to use and portable, so that pain relief is in the palm of your hand.
Laser therapy is a safe and effective solution for relieving pain and healing the body without invasive surgery or medications. Over 4,000 studies demonstrate the positive effects of laser therapy, and it has earned approval from the Food and Drug Administration (FDA) to treat a range of conditions. For over forty years, laser therapy has been shown to:
Reduce inflammation and edema
Induce analgesia
Promote healing in a range of musculoskeletal pathologies
Where is laser performed?
Clinicians administers laser therapy through a handheld device in the office to any of the four targeted areas:
The site of injury to promote healing, remodeling and reduce inflammation.
Lymph nodes to reduce edema and inflammation.
Nerves to induce analgesia.
Trigger points to reduce tenderness and relax contracted muscle fibers.
What are the benefits?
Laser Therapy restores health by removing the underlying causes of ill-health by decreasing inflammation, increasing oxygen and blood flow, promoting muscle calcium uptake, and increasing neurotransmitter release.
Reduction of swelling and inflammation which will promote better tissue healing: It can occur within hours to days,
Pain relief, which reduces the need for medication
Restore function at a faster rate
Accelerated tissue regeneration: Low-Level Laser Therapy stimulates cell proliferation of fibroblasts, keratinocytes, endothelial cells and lymphocytes.
Reduce PT visits – save on co-pays, additional tests and time off work
Treatments are fast, safe and painless and most patients experience results after only a few sessions
Treatments are administered in as little as 4-10 minutes and are performed in conjunction with your current physical therapy treatments
What conditions can it treat?
Acute orthopedic conditions such as sprains

strains
post-surgical pain
a whiplash injury
muscular back pain
cervical or lumbar radiculopathy
tendinitis

Chronic conditions

osteoarthritis
rheumatoid arthritis
frozen shoulder
neck and back pain
epicondylitis
carpal tunnel syndrome
tendinopathy
fibromyalgia
plantar fasciitis

Post-operative surgery
Chronic regional pain syndrome (CRPS)