Nicholas Grosso, M.D.
President, The Centers for Advanced Orthopaedics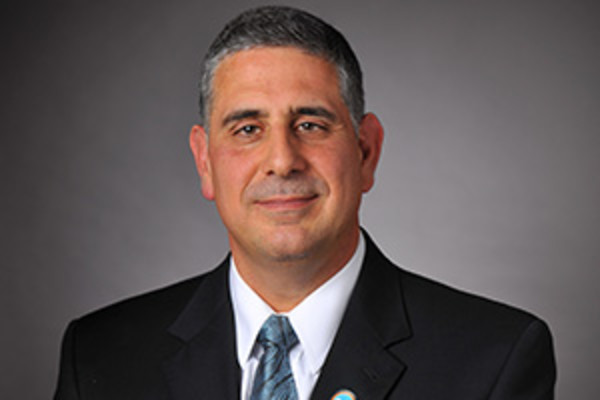 Nicholas Grosso, M.D., is a board-certified orthopaedic surgeon with more than 25 years of experience and specializes in sports medicine and total joint replacement.
Dr. Grosso currently serves as the President of The Centers for Advanced Orthopaedics while practicing at the Orthopaedic Associates of Central Maryland Care Center in Catonsville, Columbia and Eldersburg, Maryland. He also serves as President of the Maryland Patient Care and Access Coalition (MPCAC), is a member of the Society of Military Orthopaedic Surgeons, the Maryland Orthopaedic Society and the American Academy of Orthopaedic Surgeons, and former Chief of Orthopedics at Howard County General Hospital. His orthopaedic research is published in peer-reviewed journals.
Dr. Grosso is the recipient of numerous honors and recognitions, including the Meritorious Service Medal, Davis Award, Kuwaiti Liberation Medal, National Service Defense Medal, Southwest Asia Defense Medal, Army Commendation Medal, Army Achievement Medal, Army Service Ribbon, Distinguished Military Graduate and more. He has also been listed as one of Baltimore Magazine's Top Docs in 2014 and 2016, and as one of Washingtonian Magazine's Top Docs in 2016 for his orthopaedic expertise in sports medicine and total joint replacement surgeries.
A veteran of the United States Army, Dr. Grosso has served as
Chief of Orthopedics at Ireland Army Hospital in Fort Knox, Kentucky
Chief of Orthopedics at Kimbrough Army Community Hospital in Ft. Meade, Maryland
Chief of Orthopedics at General Hospital in Seoul, South Korea
Flight surgeon for the 24th Aviation Brigade, 24th Infantry Division at Ft. Steward, Georgia
Dr. Grosso earned his medical degree from the Uniformed Services University of Health Sciences in Bethesda, Maryland. He completed a transitional internship and orthopaedic residency at Walter Reed Army Medical Center in Washington, DC.