USA Today, "Joel Embiid will slide, but potential still captivates"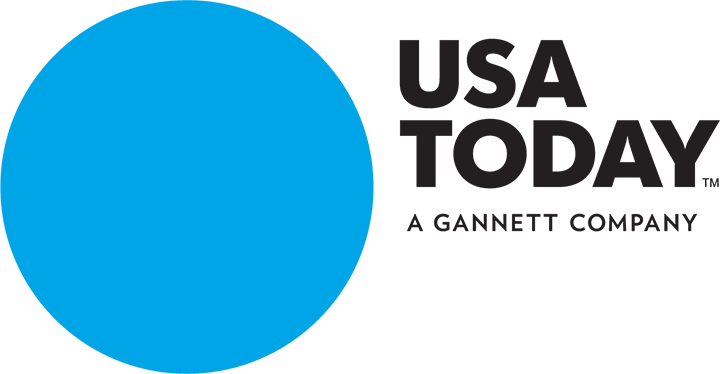 Joel Embiid Will Slide, But Potential Still Captivates
By: Scott Gleeson
How far will Joel Embiid slide in Thursday's NBA draft? No one knows for sure, but at least one team likely is going to pass.
"It's hard to take Embiid," Milwaukee Bucks owner Marc Lasry, whose team has the No. 2 overall pick, told news reporters. "We want somebody who is going to help us on Day One."
Embiid, whom many had projected to be chosen No. 1 overall by the Cleveland Cavaliers, had surgery last week to repair a stress fracture in his right foot.
Embiid, a 7-foot, 250-pound center, averaged 11.2 points, 8.1 rebounds and 2.6 blocks per game for Kansas last season, but it's more than just his stat line that left NBA executives drooling. Embiid presents a combination of size, grace and athleticism that makes him strikingly similar to NBA great Hakeem Olajuwon.
"I would like to take credit for how fast he's gotten better, but he's self-taught in a lot of ways," Jayhawks coach Bill Self said. "If an NBA team picks Joel, they're getting a fun-loving kid who came across basketball late in life. If you look at how far he's come in such a short time, it's amazing.
"You hear the Hakeem comparison, and I think it's right based on so many similarities."
Olajuwon comparisons highlight Embiid's ceiling, but his health concerns conjure Greg Oden déjà vu.
As with Nerlens Noel in last year's draft, health will be a worry for teams looking to land a franchise player in Embiid. At Kansas, Embiid suffered a season-ending back injury (a lower stress fracture) in March but said he was "100% healthy" in May. Then last week it was revealed Embiid suffered a foot injury that led to June 20 surgery. His agent, Arn Tellem, said the surgery went well, but there's no timetable for Embiid's return to the court.
That doesn't paint a pretty picture for NBA teams: a big man with back problems and a foot injury.
"You're talking about an NBA team with millions of dollars on the line," said Nick Grosso, an orthopedic surgeon and president of the Centers for Advanced Orthopaedics in the greater Washington, D.C., area. "If I didn't need the kid the first year ... he might be worth a chance.
"It's an uncommon enough injury that there's really no data on (re-injury). ... There's obviously no guarantee."
Unlike Kansas teammate Andrew Wiggins, Embiid wasn't in the spotlight before his freshman season. Embiid was discovered by Luc Mbah a Moute, a Minnesota Timberwolves forward, whom Embiid calls his mentor. Hailing from Cameroon, Embiid would be the third African player drafted first overall if the Caaliers decide to take their chances, following in the footsteps of Olajuwon (1984) and Michael Olowokandi (1998).
"I cannot wait for the draft. It makes me proud to have a young African who is one of the great prospects with the opportunity to get drafted No. 1," said former NBA star Dikembe Mutombo, who is an NBA Global Ambassador and works with the league's Basketball Without Borders program, which helped craft Embiid's game in the developmental stages.
Health concerns aside, Embiid believes he's only scratched the surface of his ability.
"In college, I showed shot-blocking and defense. But people haven't really seen what I can do because there was such limitation in college," Embiid said. "I want to be a complete player. I want to be the best. I want to be big. If I look up to Hakeem, I've got to be bigger."
He started slowly at Kansas, even thinking he would be red-shirted at one point. But after he had some big games, Self started telling him he would be a top draft pick.
He'll find out Thursday. "Things are going really fast for me," he said.
Contributing: Adi Joseph
Read more here: http://www.usatoday.com/story/sports/nba/draft/2014/06/23/joel-embiid-slide-board-kansas-bill-self/11267089/