HealthLeaders Media, "How an Orthopedics Practice Stays Independent Despite Evolving Practice Models"
By Jacqueline Fellows
Competition from hospitals and health systems forces private practices to focus on efficiency and patient experience.
A group of Mid-Atlantic orthopedic practices joined forces two years ago to retain their independence amid market forces that were driving health systems to grow by acquisition. Now, The Centers for Advanced Orthopaedics (CAO) is bigger and preparing for price transparency, bundled payments, and giving patients the "Four Seasons" experience.
"2016 is the year of doing things we want to do," says CAO President Nicholas Grosso, MD.
CAO grew from 128 physicians in 2014 to 150 physicians and 50 locations in 2016. Grosso calls the growth "incremental," but to other independent physicians who are trying to figure out a way to stay in business without selling to a hospital or health system, CAO's growth represents a reason to be optimistic.
Christopher Raffo, MD, is with Maryland Orthopedic Specialists, a two-location, three-person practice that was one of the first groups to sign up with CAO in 2014. He says CAO's buying power as a group of nearly 130 physicians immediately began to see "significant savings."
"There is a cost to join [CAO]. Physicians were upset we had to pay money every year to be part of this organization," Raffo says. "But in our practice, we saved more on the group malpractice policy than it cost to join the group."
Raffo says revenues are stronger too. The major benefits, however, are elusive to small practices because of their size. For example, CAO is examining claims data to prepare for initiating bundled payment projects with insurers.
"That's the most exciting thing," Raffo says. "We're trying to be proactive. It gives us an opportunity to positively affect changes in healthcare so we aren't stuck with somebody else's model."
Raffo says that kind of project wouldn't be possible in a standalone, private practice of three physicians. He credits Grosso as a visionary who can break through the inertia that comes with large groups of physicians.
Grosso says his leadership style is democratic. He points to one number that shows the CAO model is working: Zero. That's the number of physicians who've dropped out. "No one has quit us," he says. "Like any organization with 150 orthopedic surgeons, there are certain physicians who aren't agreeable to everything but we communicate so it doesn't come across as top-down. I've gotten calls for advice on how to do what we've done."
Betting on Patient Experience
CAO's structure—a joint corporation—allows physicians' offices to stay independent but enjoy economies of scale. In 2014, the branding of CAO wasn't a top priority, but Grosso says it is now because the practices are competing with large hospital systems. "John Hopkins, MedStar, they are trying to develop these vertical networks," Grosso says. "Hospitals get an orthopedic group to sign up and nothing changes except for the hospital rates. We're setting ourselves apart."
The competitive edge Grosso is betting on is patient experience. He wants patients to have a "Four Seasons" experience in every CAO practice. A third-party group is using time-tested techniques to help physicians reach CAO's patient experience goals. Patients are surveyed about details from parking to lighting and wait times, something that remains a challenge. Grosso has immediate access to the patient experience results down to individual physicians. Additional efforts to brand individual practices as divisions of CAO will also set the practice apart from health systems, says Grosso.
Price transparency is a major advantage that Grosso and Raffo say could become a game changer when competing with hospitals for orthopedic patients. The hospital-owned outpatient groups that can still tack on facility fees (for now) can mean higher costs for patients.
"We'll be able to compete very well," Grosso says. "The price of a knee replacement at a surgery center is 60% to 70% less than hospitals."
CAO is also making sure that its quality outcomes are top-notch, which Raffo says is another benefit of belonging to a large group of independent, but like-minded practices. "We're really in our infancy as a company," he says. "The primary goal was survival because health systems are growing like crazy and we're trying to protect the private practice model. It's been great."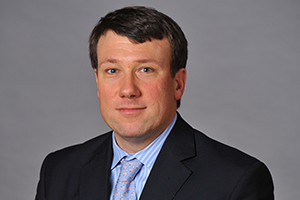 For a group that was founded on the principles of staying independent, CAO's branding, patient experience and bundling initiatives may seem counterintuitive. Gross says it's not; instead it is the reality of where healthcare is headed.
"Independence has stayed the same," Grosso says. "But we always knew we'd have to become unified as a group. We have to do that quicker because the change of pace happened quicker."
There are major hurdles facing the survival of private practices. CAO's growth and aggressive plans for the future offer a promising direction for physicians like Raffo, who says he was "all in" from the beginning.
"There's an interesting paradox in medicine right now," Raffo says. "If you talk to the residents, they are told by the health systems that educate them that private practice is an endangered species. I think the opposite. Private practice is alive and well and it will be the most efficient cost form of healthcare."