Dr. Scott Faucett Brings Sports Medicine, Hip and Knee Expertise to The Orthopaedic Center
Published
February 15, 2017
Joining The Orthopaedic Center at its office in downtown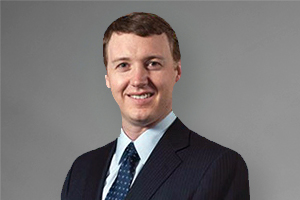 Washington, D.C. is Dr. Scott Faucett, board-certified orthopaedic surgeon specializing in sports medicine, hip preservation and complex knee injuries. His interests include arthroscopic hip and knee surgery, hip replacement, cartilage and meniscus repair, complex ligament reconstruction of the knee and more.
A sports medicine specialist, Dr. Faucett has unique expertise in the treatment of athletes engaged in winter sport activities, including skiers and snowboarders. He trained at the prestigious Steadman Clinic in Vail, Colorado, where he completed a fellowship in hip arthroscopy and complex knee surgery. He has since served as an Assistant Medical Director for the Burton US Open Snowboarding Championships. Dr. Faucett currently serves as a Team Physician for the United States Ski and Snowboard Association's Physician Pool, where he provides medical exeprtise for international and national training and racing events. He has also served as team physician for the George Washington University Colonials and several high school athletics programs.
In addition to treating patients at The Orthopaedic Center's D.C. office, Dr. Faucett serves as the Director of The Hip Preservation Center at George Washington University Hospital. He received his medical degree from Dartmouth Medical School, where he went on to complete his residency. He is a member of the American Academy of Orthopaedic Surgeons, the International Society of Hip Arthroscopy, the American Orthopaedic Society for Sports Medicine and the Arthroscopy Association of North America.
Welcome, Dr. Faucett!