What the Changing Healthcare Experience Means for You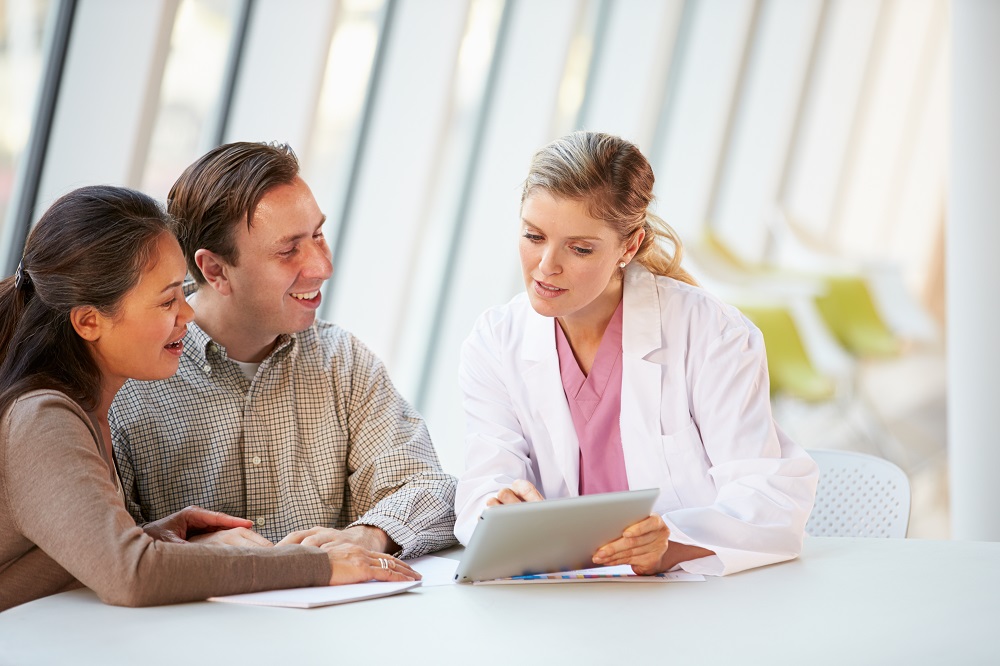 Say you need to find a new physician. Instead of relying solely on a friend's recommendation or picking up the phone to schedule an appointment, you spend some time online researching doctors in your area, their clinical expertise, and how soon they can see you. You read other patients' reviews of their experiences to make sure you won't be waiting too long and that the doctor takes the time to answer all your questions. You make an appointment for the next day through an app and fill out the new patient paperwork online.
Welcome to the new healthcare experience. Although comparison shopping and convenience has become a way of life in nearly every other industry, it marks a significant change in the delivery of medical services. It will revolutionize not only how you select a physician, but how they approach your clinical care. Even how you pay for medical treatment is changing.
A recent PwC report identified consumerism, digitization and a shift to value-based care as three of the most impactful trends in healthcare today. These trends are spurred primarily by a new economic reality and the influence of millennials on the industry.
Today, more than ever before, patients own their healthcare experiences and expenses. Although the Affordable Care Act created insurance exchanges with cheaper monthly plans, those plans also come with high deductibles, averaging $3,000-$6,000a person, placing more of the financial burden on the patient. Faced with these costs, patients are rightly determined to find the best possible care at the lowest possible cost.
In today's world, we spend several minutes looking up restaurant reviews before making a reservation, and reviewing all online buyers or sellers – from Airbnb hosts to Amazon – after a transaction. We're used to participating in virtual meetings with colleagues or teammates across the country. Why should healthcare be different?
This is the mindset of innovation and something we are embracing wholeheartedly at The Centers for Advanced Orthopaedics (The Centers). And it is leading to a new focus on the role of technology in the patient experience, as evidenced in the explosion of telehealth consultations and patient-friendly apps that find and review physicians. I can't overestimate the importance of this technology to our own organization.. We want patients to immediately connect with their doctors and easily book appointments through an app like Everseat, while conveniently leaving us genuine reviews and feedback through services like Binary Fountain. With every patient interaction, we are always looking to see what's working and refine the overall experience where needed. It's our goal to be constantly improving how orthopaedic care can – and should – be delivered.
Although economic pressures have certainly been a key driver of these trends, we really have the millennial generation to thank. At 83 million strong, they are the largest generation in the world and already wield a substantial $200 billion in buying power each year. They are also determined to push for creativity, change the status quo for the better, and reframe the patient experience to focus on care provided outside of clinical expertise. Consider the fact that half of millennials are using online reviews to choose a healthcare provider – and they will likely avoid specific doctors because of negative reviews.
What does this mean for you, as a patient?
Expect quality customer service. The balance of power has – and should – shift into the patient's hands, and away from healthcare providers. Doctors should earn your business by providing high-quality care, and not simply rely on network restrictions from insurance. Most doctors are well-trained and will provide clinical excellence. But do they care for you as an individual? Is the doctor interested in building a relationship with you, taking the time to list all your options and answer your questions? Will they squeeze you into a full schedule in an emergency or leave you hanging? Evaluate the front desk staff. Are they genuinely helpful? This is what you deserve, and it's what most good physicians want to provide. In our experience, you will be more likely to find this patient-focused dynamic in a private practice environment where physicians are given much more independence and autonomy to control their schedule and really spend time with their patients.
Payment will be based on value, not procedure. The rising cost of medical care has created a high demand for alternative payment structures that reward the outcome, not just the volume of tests and treatments performed. And it's spurred on by the Health and Human Services, which has set a goal of converting a full 85 percent of current fee-for-service payments to value-based payments in the next two years.
If you are planning for a relatively straightforward treatment – such as a knee replacement – look for care providers that offer bundled payments. This is a fairly new model where Medicare sets one flat fee for reimbursement to cover all the care and providers you may need. It's just one bill for you, instead of a different bill for each visit or provider. And more importantly, it requires all your care providers to work together and rewards them for avoiding complications, reducing costs and improving medical outcomes. For example, if you needed a knee replacement, the fee would cover all pre and post-op services, including physical therapy, in addition to the actual surgery. The surgeon would be responsible for overseeing every aspect of care, even your rehab, and even if you choose to go to an unrelated physical therapist. This focus on quality and outcome over functions performed has been proven to have strong benefits for patients. Studies are showing that it reduces spending and unnecessary services, and that the coordination helps to prevent complications and create a smoother recovery.
We believe so thoroughly in the advantages of bundled payments that The Centers for Advanced Orthopaedics is among the first private practices to design bundled payment options with insurers and offer this model to our patients. Although value-based payment structures are still new, you can look for them to be widely available in the coming years.
There's no doubt that healthcare is changing – and for the better. Take advantage of these trends to evaluate your own patient experience and ensure you are receiving the high-quality experience you deserve – at a low cost.
Dr. Nicholas Grosso, President of The Centers for Advanced Orthopaedics, is a board-certified orthopaedic surgeon with more than 25 years of diverse experience. A member of the surgical team at the Orthopaedic Associates of Central Maryland care center, Dr. Grosso provides a variety of treatments to his patients, specializing in general orthopaedics, sports medicine and total joint replacement. He received his medical degree from the Uniformed Services University of Health Sciences and completed his residency at Walter Reed Army Medical Center. Dr. Grosso is a Veteran of the United States Army and is the recipient of numerous honors and recognitions.