Dr. M. Brian Polsky Hosts, Teaches Surgeons from Bejing
From July 16-18, Dr. M. Brian Polsky hosted two orthopaedic surgeons from Bejing at the Orthoapedic Associates of Central Maryland care center. Both surgeons had experience in hip arthroscopy, but flew overseas to observe the latest surgical techniques and discuss patient cases from China with Dr. Polsky as part of Johnson & Johnson's Mitek Sports Medicine Education Outreach Program.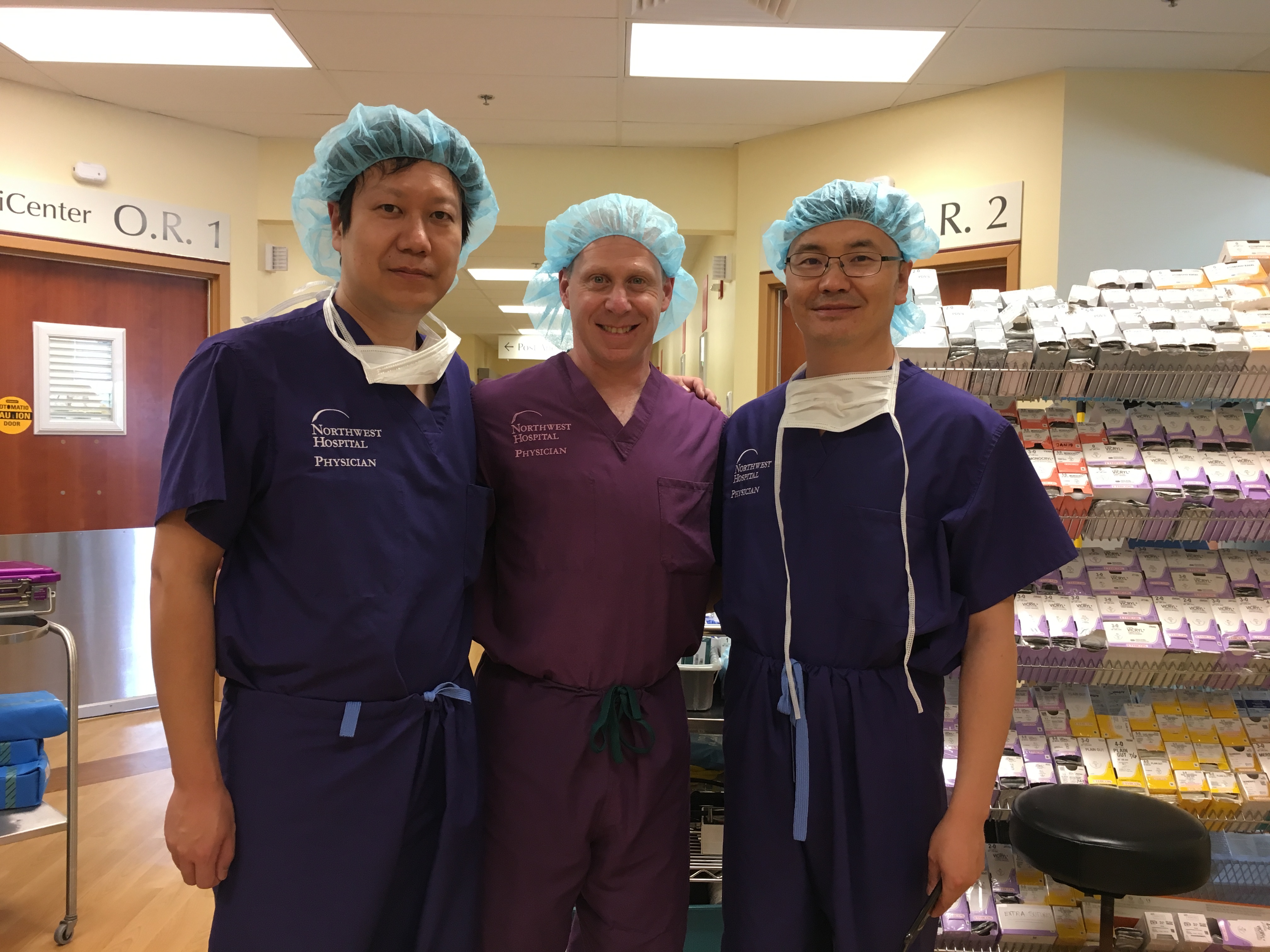 On Monday, July 17, the surgeons discussed the biomechanics and techniques of hip arthroscopy, and observed Dr. Polsky visit with patients and provide diagnoses. On Tuesday, they went to Northwest Hospital to observe three joint replacement and three hip arthroscopy surgeries.
The visiting surgeons plan to take these techniques back to China and train other doctors, as the country is currently experiencing a high volume of need for arthroscopic hip surgeries.