Patient Story: From Shoulder Surgery to Silver Medal
Published
August 18, 2017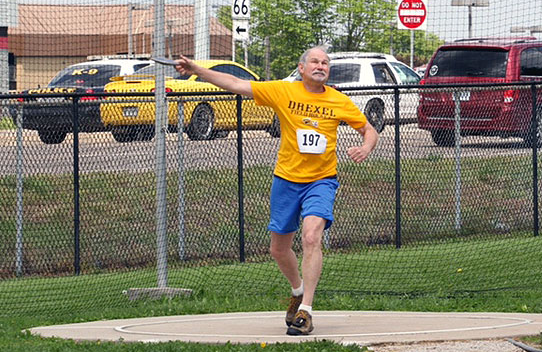 Joseph Pickens is one of the most energetic 67 year-olds you could meet. He has been involved in sports since he was a child, and has always continued to pursue an active lifestyle. But when Joe began to experience pain in his shoulders, it significantly hindered his ability to carry out every day tasks.
In 2008, he turned to Dr. Ira Gelb, a sports medicine surgeon in the Potomac Valley Orthopaedic Associates care center, for help. Dr. Gelb explained that he would need to operate on Joe's left shoulder in order to repair his damaged supraspinatus tendon. Thankfully, Dr. Gelb was able to successfully reattach the tendon, and Joe recovered full mobility and strength in his shoulder.

Several years later, Joe began experiencing pain and discomfort in his other shoulder due to arthritis. He returned to Dr. Gelb who informed him that another surgery would need to take place to repair Joe's right shoulder. This time, Dr. Gelb performed a less invasive surgery, removing bone spurs which had formed around the shoulder. Once again, Joe made a full recovery.

Last year, Joe was able to compete in the Indiana State Olympics were he won seven medals, taking silver in discus. Joe is thankful for Dr. Gelb and his excellent care, which has allowed him to continue living the active life he loves.