Innovations in Spine Surgery
Published
October 4, 2017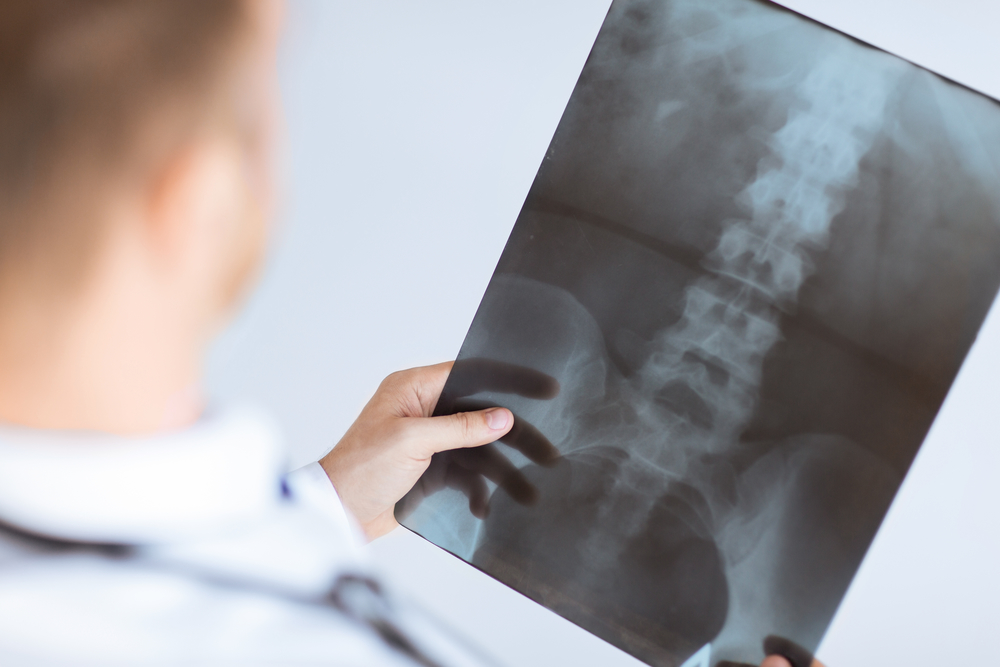 By Philip Schneider, M.D., F.A.A.O.S
It's an exciting time to be a spine surgeon. At The Centers for Advanced Orthopaedics, we are always looking for new developments that will allow us to provide better patient care, reducing complications and pain while improving the patient's recovery, range of motion and overall satisfaction. While CAO patients are benefitting from the advancements of nearly all orthopaedic sub-specialties, spine surgery has advanced so rapidly in just the last five years that I believe it is leading the orthopaedic industry in innovation. Here are a few of the new techniques and technologies that are dramatically impacting patient care:
Minimally-invasive surgery. With this technique, we are able to use unique, specialized instruments to make very small incisions and perform surgery without cutting any muscles. As a result, there is less pain and bleeding, our patients recover more quickly, and they can go back to work faster.
Although minimally-invasive surgeries have been around for the last 10 years, they have become even more prevalent in recent years thanks to new technology, better instruments and refined techniques. We can now perform spinal fusions – one of the most common spine surgeries – with a minimally invasive approach. I see tremendous opportunity for continued growth in this area, as we are working diligently on new techniques to perform more complex surgeries, such as multiple-level spinal fusions, in a minimally-invasive way.
Outpatient opportunities. Now that we can perform surgeries with a minimally-invasive approach, those surgeries can also be handled in an ambulatory surgical center. There's no need to stay overnight in a hospital, which is a win for everyone. The data shows us that these surgeries actually have a higher safety profile when performed in an outpatient setting. These patients have lower infection rates, less pain and better results – and it's much less expensive than a hospital surgery. We have been able to decrease costs and increase quality with these surgeries, which is our ideal goal as physicians.
Multimodal analgesia. It sounds like a lot of medical jargon, but it translates to more advanced and consistent pain management. Traditionally, patients would receive morphine to control pain following a surgery, which worked fine. But there are often a lot of negative side effects from morphine, such as nausea, sedation and constipation. So over the past few years, we have developed a technique to combine five drugs, which all work differently, to manage the pain. The end result? Our patients have even less pain with fewer side effects – all with less morphine and narcotics.
Intraoperative navigation. This new technology functions as a GPS for the spine. We're able to see where we're going before we get there, which makes the surgery much safer and allows us to make even smaller incisions.
3D imaging. When patients break a bone in their spine, typically a chip of that bone will break off and press on the spinal cord, causing nerve damage or paralysis. With 3D imaging in the operating room, we can now see – in real-time – whether we have removed the entire chip to free the nerve. Since you can't assess volume and depth with x-ray technology, this innovation has become incredibly useful in our surgeries.
Robotics. I anticipate that we'll see significant growth in robotic-assisted surgeries in the coming years. At the moment, robotic technology is being used in spine surgery to more accurately place screws in a bone during spinal fusions.
Motion preservation. As spine surgeons, our goal is always to relieve our patients' pain while maintaining as much of their mobility as possible. There are two exciting new technologies that are allowing us to preserve motion in spinal fusions: Artificial disc replacement and a coflex device. Artificial disc replacement is used for surgeries in the neck, allowing us to support the patients' spine while preserving their range of motion. A coflex device allows us to do the same thing in the lumbar spine, where normally we would perform a fusion that would limit the patient's mobility.
As a physician, it's truly exciting to see the innovation happening in my field, and to contribute my own research and leverage these advancements on behalf of my patients. So while I say that it's a wonderful time to be a spine surgeon, I think it might be an even better time to be a spine patient. This pace of growth and change isn't slowing down, which means we will continue to find new ways to make surgeries safer, faster, better and more comfortable for our patients.
Philip Schneider, M.D., F.A.A.O.S., specializes in orthopaedic surgery and spine surgery at the Montgomery Orthopaedics care center. Dr. Schneider has served as Chief of Staff at Holy Cross Hospital, and he is currently the Director of the Spine Center at Holy Cross Hospital. Dr. Schneider lectures widely on spine surgery and is involved in the latest research for spine surgeons. He frequently trains other spine surgeons from all of the U.S., as well as visiting surgeons from Europe and Asia.