Physical Therapy Spotlight: Chesapeake Orthopaedic & Sports Medicine
Published
October 20, 2017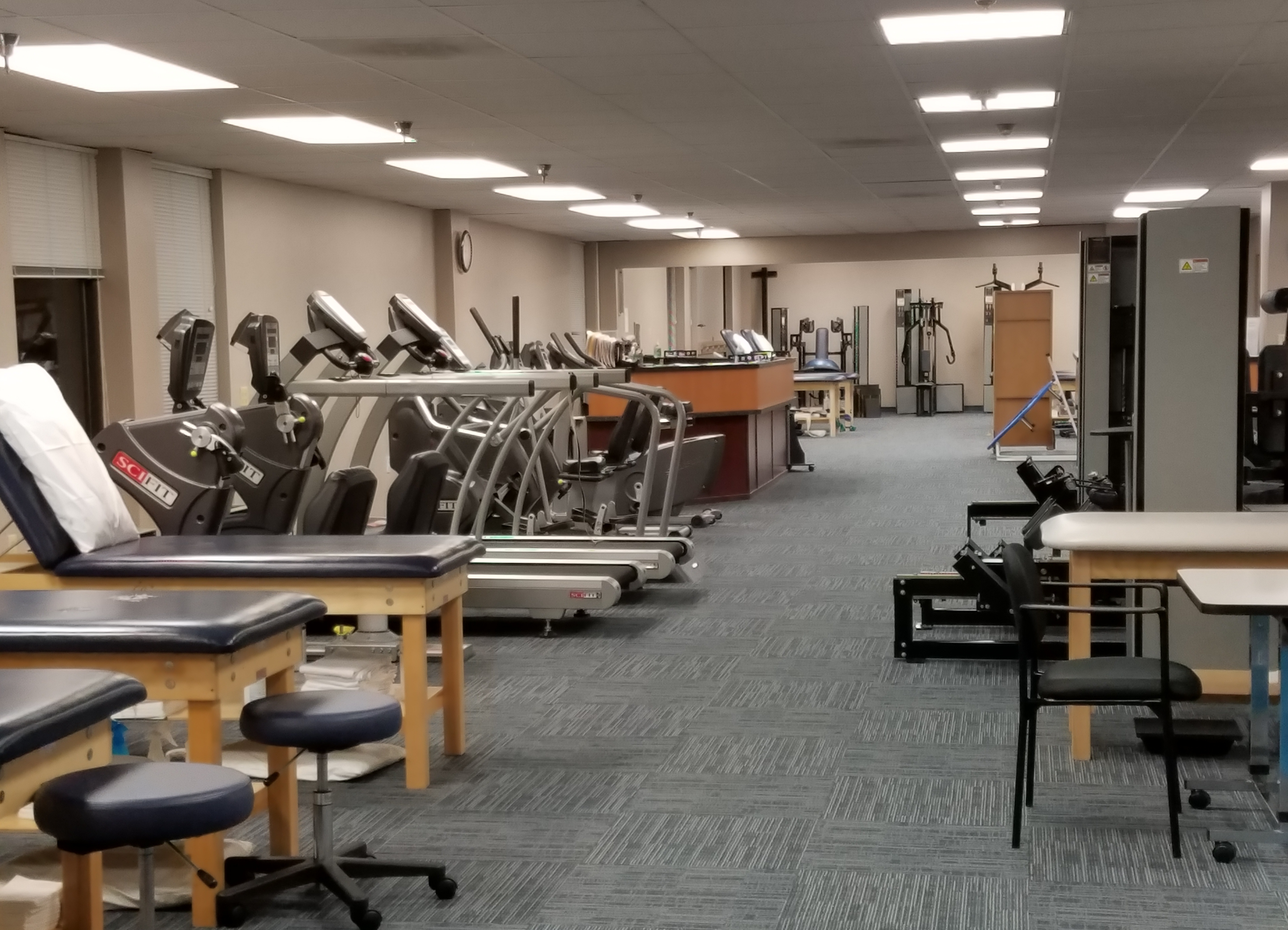 The Chesapeake Orthopaedic & Sports Medicine care center's eight physical therapists and four physical therapist assistants pride themselves on their hands-on, individualized approach to rehabilitating patients. To understand patients' specific needs, therapists are intentional about spending time to build a relationship with each patient.
Since opening the first PT clinic with four physical therapists in Hanover in 2009, Chesapeake has seen strong, strategic PT growth, now serving patients in both Hanover and Glen Burnie. In late 2010, it became apparent that the clinic's standard 9-5 hours needed to change due to patient demand and demographics. Hours were extended from 6:30 a.m.–8 p.m., resulting in a large increase in patient volume. Chesapeake opened its second physical therapy location in Glen Burnie in the beginning of 2011.
From 2010 through mid-2016, Chesapeake's patient volume remained steady. In late 2016, the care center began bringing on new therapists with the goal to increase the number of patients it served. Since that time, Chesapeake has seen an increase in staff, including a Certified Hand Therapist, resulting in a 51 percent increase in patient visits from 2015 through the third quarter of 2017. Just this year, Chesapeake has had 27,000 physical therapy patient visits. Much of this growth can be attributed to Practice Administrator Ladan Rykiel's leadership. After joining Chesapeake in 2014, she gave the physical therapy team the tools it needed to grow.
Chesapeake quickly built a positive reputation in the community and is known as clinic that relies heavily on the skills of the physical therapists rather than huge volumes of patients being treated by techs. As the clinic has increased its staff, the goal has been to bring on therapists who have strong manual skills and possess great knowledge of the orthopaedic patient. Outside referral sources account for 25 percent of Chesapeake's physical therapy patients across both locations, proving the clinic's approach to physical therapy resonates with orthopaedic physicians within and outside of CAO.
As a part of its patient-focused growth strategy, Chesapeake recently remodeled its 3,850 square foot office in Glen Burnie to build a separate space for the hand clinic, which was laid out by the recently hired Certified Hand Therapist in January 2017. Chesapeake also expects to remodel and expand the 2,700 square foot Hanover office in the coming years as it is already seeing the need for more space and additional equipment.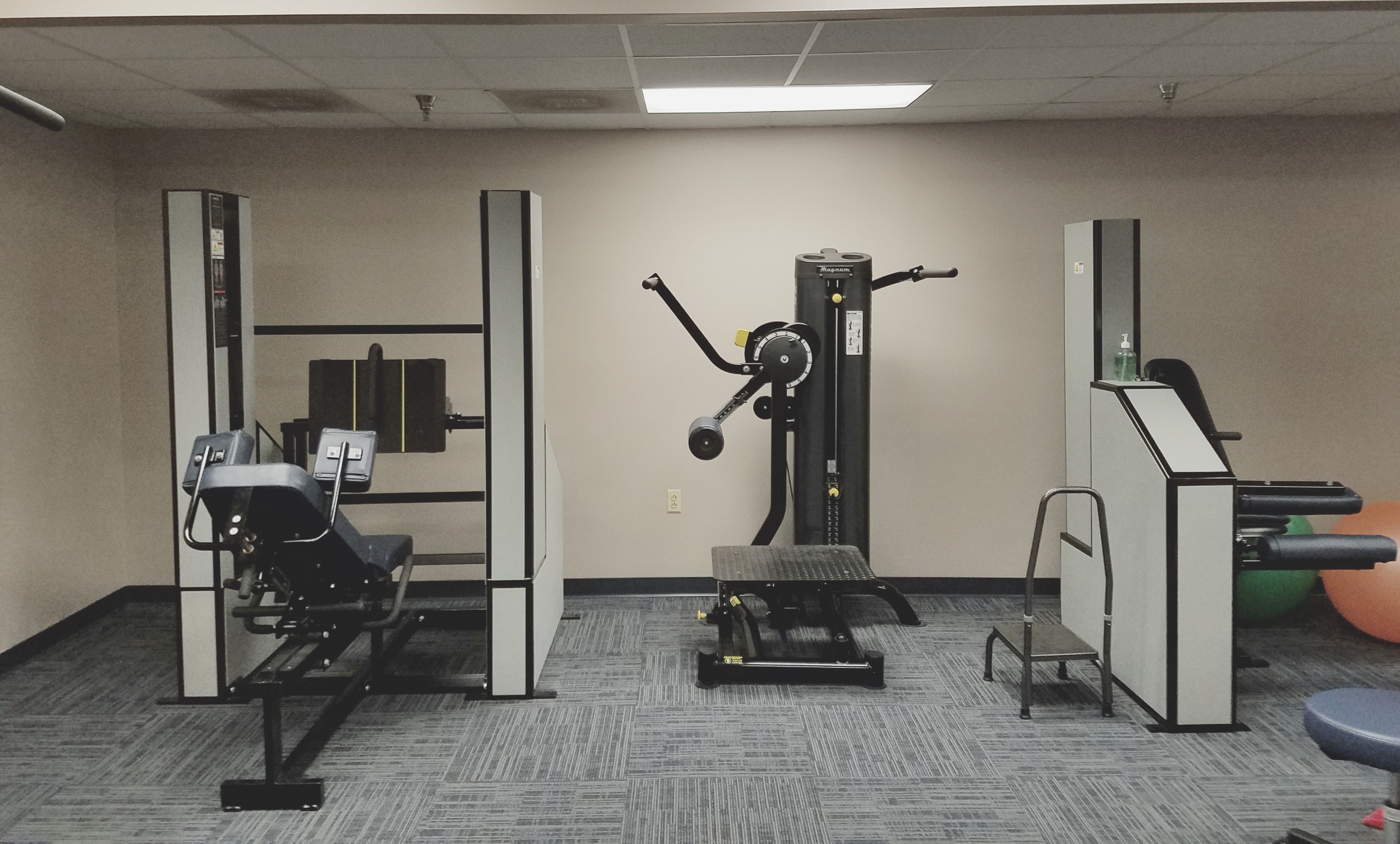 Chesapeake's physical therapy team treats patients of all ages – from 5 to 95 – and offers a full suite of comprehensive physical therapy care, including for sports injuries, surgical and nonsurgical patients, and Medicare patients as a Medicare compliant physical therapy group. The therapists pride themselves on providing a hands-on functional approach to therapy. Individualized treatments are provided for all patients, and Medicare visits are given 45-minute time slots with PTAs to allow for more one-on-one time.
The clinic in Glen Burnie employs five physical therapists and three physical therapy assistants, and the Hanover clinic has three physical therapists and one PTA on staff. Employing PT professionals with deep and diverse experience, Chesapeake has a former collegiate gymnast on staff who has developed excellent relationships with local gymnasts and helps to keep them healthy, a former dancer who works with many local performance artists, and a former collegiate softball player who works with injured players as they transition back to the field. Finally, Chesapeake has therapists at both locations who treat vestibular conditions, a unique offering in the orthopaedic setting.
With deep ties to the local community, Chesapeake is proud to play a role in the education of future physical therapy professionals through the job shadow/intern program offered at both the Hanover and Glen Burnie locations. Local high school and college students who are interested in a career in physical therapy are invited to participate. Each day, the students shadow physical therapists and physical therapist assistants, review cases, observe patient appointments and ask patients questions about their conditions and progress. Their supervisors give assignments and "test" them each week to make sure students are learning every day.
What Chesapeake Orthopaedics & Sports Medicine is most proud of is the strong, collaborative relationship between the surgeons and physical therapists. The surgeons have always supported the PT clinics by investing in both staff and equipment, and the physicians and therapists work seamlessly together as they treat patients. The PT clinics are conveniently located in the same buildings as the orthopaedic offices in both Hanover and Glen Burnie, making it convenient for physicians and therapists to consult each other whenever needed. Many of Chesapeake's physical therapy patients are return patients, and the team receives consistent praise for its staff, particularly those working at the front desk. All employees, from part-time techs to full-time physical therapists, take pride in working at Chesapeake, and regardless of the patient's injury or need, the goal is always to have the patient functional again, whether that means back to work or back on the field playing the sport they love.