Remaining Injury Free While Gardening
By: Laforie Gaitan, PT, DPT
Having a history of lower back or knee pain should not prevent you from gardening. Warmer weather is fast approaching and is that time of year to get out and enjoy gardening. Many people describe the art of gardening as both therapeutic physically and mentally. Here are some pointers to help keep yourself healthy and free from injury while gardening.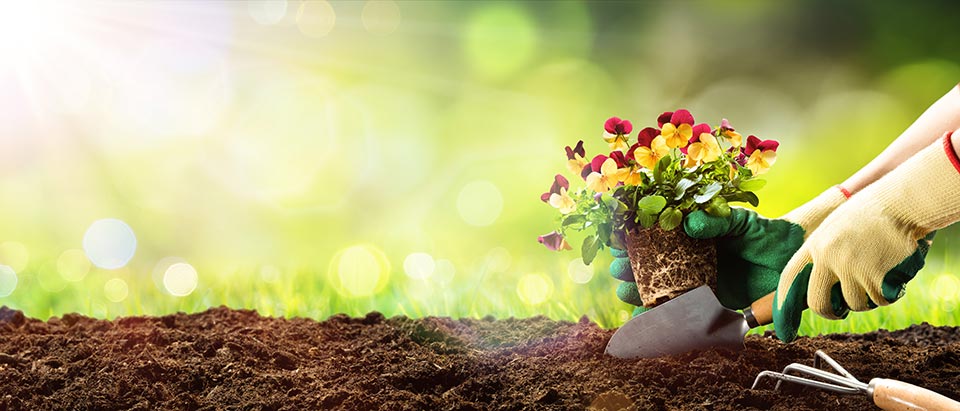 First, you should begin with a light stretch and warm up. Gardening involves movements of the whole body some of which include bending, twisting, lifting. Light stretching, along with warm up and cool down exercises are helpful. Gentle stretches involving the back, knees, arms, and legs can be provided by a healthcare provider.
Make sure to hydrate, pace yourself and take rests while gardening. Choose a time of day when the temperature is comfortable and the soil is soft, making it easier to work. Wear supportive footwear with a good arch support, that laces up and socks to absorb any moisture. It is advantageous to avoid repetitive tasks and carrying/lifting heavy loads. Taking breaks between repetitive tasks can help you avoid injury. Make larger, heavier loads into lighter, smaller ones. A wheelbarrow can be used to transport heavy pots or bags.
There are several gardening friendly tools to minimize stress to the body, including long handle lightweight rakes and shovels, hoses rather than heavy watering cans, and gardening belts to minimize bending. Be aware of your posture and body mechanics while gardening. Do not use your back muscles to bend and lift. Instead use your leg and buttock muscles, bending at the knees, keeping your back straight, while engaging your core muscles. Do not lift and twist at the same time.
Think about the design of your garden and employment of added materials. Use raised garden beds, when possible, to allow for gardening while standing. Raised garden beds minimize bending and squatting which can be beneficial in decreasing the demands on one's body. At the ground level wearable or moveable knee pads are also a good option to protect your knees. Stools or small chairs can also be used to sit lower to the ground and assist in getting back up to standing.
These are just a few helpful tips to keep you ready and healthy to enjoy gardening in the coming months.
If you are having any issues with mobility or pain in your hands, back, knees, or hips the therapists and physicians at CAO can help. We offer same-day appointments and extended hours in many locations. We want to help you enjoy the activities you love… pain free. Learn more about our specialties.