Five Tips to Maintain Healthy Feet
By: Beverly Kornides, PT, MBA
As a physical therapist I frequently have patients with foot and ankle issues. Diagnosis can include plantar fasciitis, posterior tib tendonitis, ankle sprains and strains or even toe issues. Often my patients become concerned about other issues with their feet such as black or damaged toenails, painful callouses, or cracked dry heels. Feet can tell a lot about daily habits and wear and tear.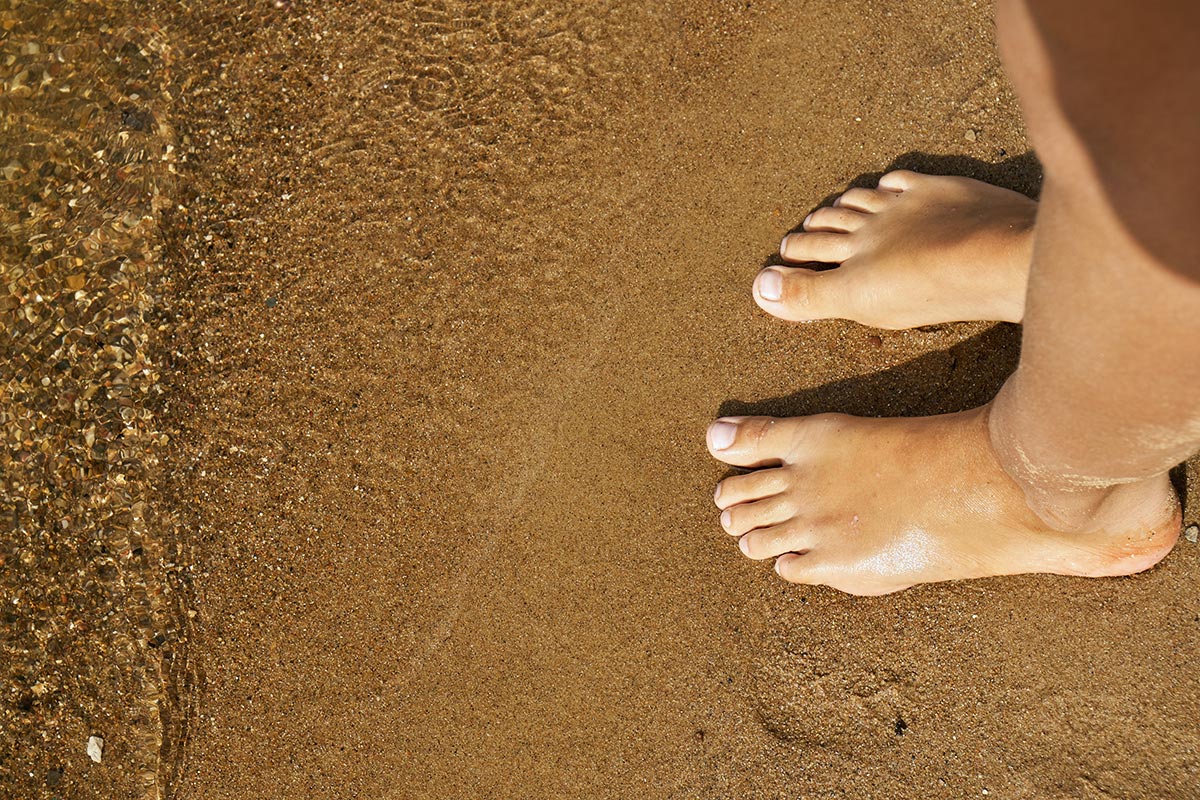 Five points that you can keep in mind to help your feet be healthy and happy are as follows:
Maintain a healthy weight. Excess weight affects your feet by putting greater force on them with every step.


Wear supportive shoes. Make sure shoes and slippers support your arch and forefoot. As summer approaches and many people love flip flops or sandals choose these summer shoes that likewise have some cushion and arch support. Don't go for the Dollar Tree flip flops that are flat and offer no cushion or support.


Practice good foot hygiene. If your socks are damp or wet, change them as soon as possible. Wash and dry your feet daily and inspect for cuts, blisters, or bruises especially if you are a diabetic.


Moisturize your feet. Easy on the pumice stone or sharp tools to remove callouses. Some callous is not all that bad. It protects the feet from excess friction in areas of overuse. Dry heels and feet are also at high risk for development of foot fungus. Adding regular soaks to your hygiene routine and then applying a foot cream that has shea, urea, or Kerasal ingredients can keep them smooth and soft. Be sure to put a sock on so the cream can penetrate more effectively.


Stretch your feet and toes. Do some toe YOGA such as scrunching up a towel or try to pick up marbles or smooth sea glass with your toes. Stretching your toes elongates and relaxes the muscles, preventing painful spasms and contractions. When combined with toe strengthening exercises, these stretches can also help prevent overuse or repetitive stress injuries.
Foot and ankle conditions can also be an indicator of what's going on with us systemically. Excessive dry and cracked heels may indicate hyper hypothyroidism, Diabetes, autoimmune issues, or nutritional deficits. Take care of your feet so they serve you better with every step you take. If no results with the previous suggestions, then contact your Podiatrist or Foot and Ankle specialist at CAO. We believe in a holistic approach of good health and conservative care. Find a convenient location near you or to learn more about our services. Our care is always centered around one thing… You!