What is a Certified Hand Therapist?
Published
August 30, 2022
Most people are not even aware that there are therapists who specialize in treating the hand and upper extremity. Becoming a certified hand therapist (CHT) requires extensive preparation and commitment due to the specialized nature of hand anatomy, surgery, and treatment. Hand function, alone, utilizes 27 bones and 34 muscles!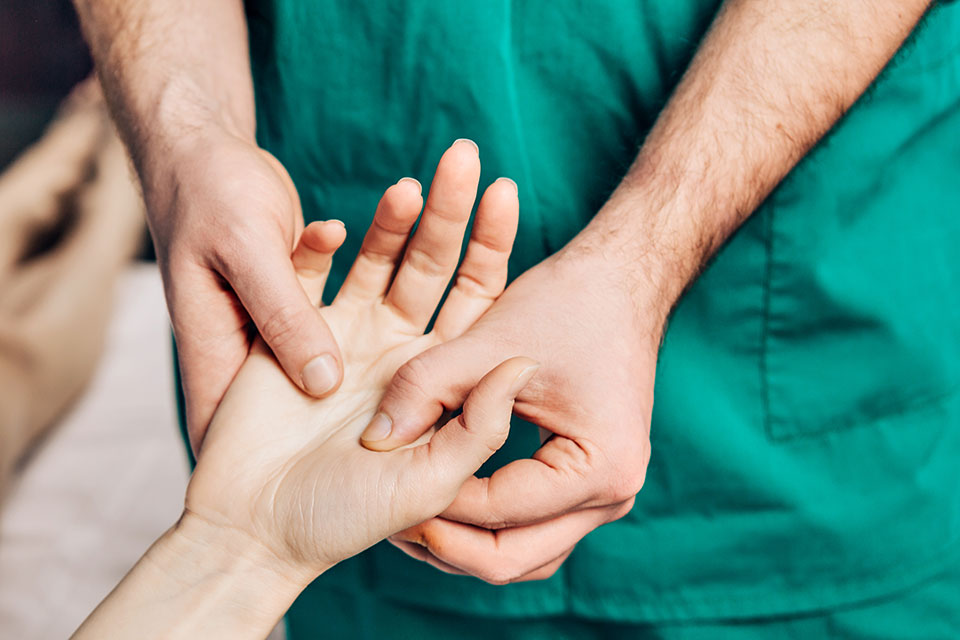 Obtaining the CHT credential requires completion of an accredited occupational or physical therapy program, followed by clinical practice as a licensed or registered OT or PT for a minimum of three years, during which candidates must complete 4,000 hours of direct clinical experience in treating hand and upper extremity conditions. After meeting these qualifications, candidates, must then pass a rigorous certification exam covering all aspects hand/upper extremity anatomy, surgery, and treatment to demonstrate competency in hand therapy.
Hand therapists are uniquely qualified as rehabilitation specialists to treat all upper extremity conditions, from fingertip to shoulder. These include repetitive strain injuries, nerve compression and tendinitis, post-surgical conditions, hand/upper extremity trauma, fractures, as well as arthritis. Hand therapists also are skilled at fabricating custom orthoses, or splints, to meet individual patient's needs and protect the hand, elbow, wrist, or shoulder following surgery.
CAO offers these services at many of our convenient locations across Maryland, DC, and Virginia. If you are having trouble with daily living tasks due to hand pain, stiffness, or other issues, schedule an appointment with one our providers.