Sports Performance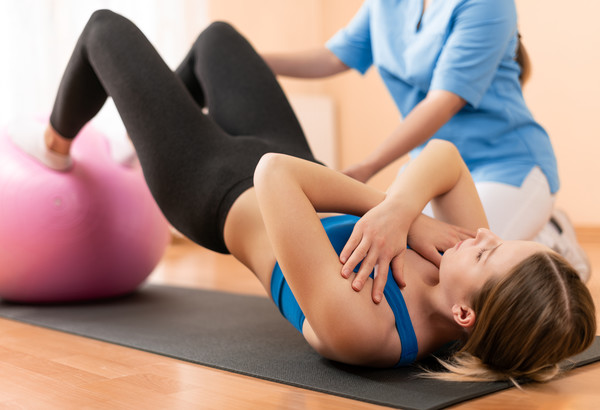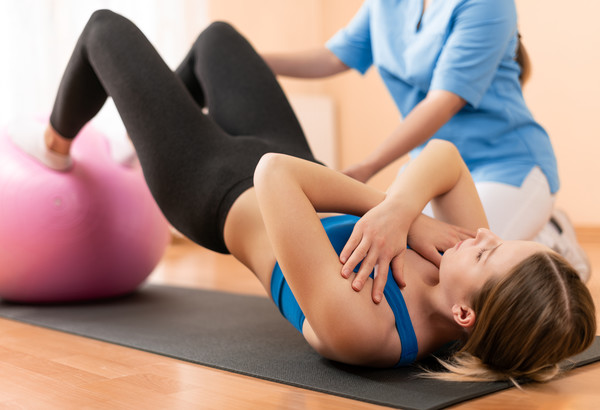 "If you have a body, you are an athlete"
-Bill Bowerman, Nike Co-Founder
The Centers for Advanced Orthopaedics, industry leaders in orthopedic care in the DMV/SOMD region, are now offering Sports Performance programs and some of their locations as part of their overall care program. We have identified and built a team of sports, performance, and healthcare professionals who have come together to elevate the fitness/athletic community in the DC, Maryland, and Virginia regions. Through our expertise in human performance, we will work to help improve any area(s) of fitness and/or sports performance requested. Our amazing trainers will develop an individualized plan for each person that is customized to meet his/her/their specific goals. Want to jump higher, run faster, get stronger, perform better and prevent injuries? Our Sports Performance programs can help you do that! This cash-based service is expanding to multiple locations to meet the needs of the DMV region. We will provide the expertise that you know comes from real life experience, top of the line facilities, and is backed by the orthopedic experts of the DMV region. There are a lot of fad training programs, unlicensed/uneducated individuals and misinformation that plague the sports performance field. This makes choosing a training location difficult for athletes, and teams. However, being directly associated with orthopedic surgeons and rehab professionals, you can have confidence that the Sports Performance programs provided here are top notch and evidence based.
What is Sports Performance?
Sports performance is an overarching term that captures a lot of specialized services or programs whose goals are to improve athletic performance, safety, and success. CAO offers programs that are appropriate for everyone from high school and college players to weekend warriors. Currently our focus is on offering the following programs: strength, speed, vertical jumping, hitting, bridging, and wellness. As we grow, we will continue to invest in these specialized training programs and make additions to our offerings based off the needs of our communities.
Strength
Strength and conditioning programs are essential to excelling as an athlete. The CAO Sports Performance team of sports performance coaches, therapists, and Orthopedic sports medicine surgeons have years of experience working with collegiate and professional athletes to develop results-driven programs. Strength training or resistance training involves the performance of physical exercises which are designed to improve strength and endurance. Our strength and conditioning programs use a multi-faceted approach to target specific muscle groups as well as improve core stabilization to deliver lasting results. We combine the use of weights, calisthenics, isometrics, and plyometrics. When properly performed, strength training can provide significant functional benefits and improvement in overall health and well-being, including increased bone, muscle, tendon strength, improved joint function and stability, reduced potential for injury, increased bone density, increased metabolism, increased fitness, and improved cardiac function.
Speed
In any sport, players and coaches are always striving to improve speed and agility. Speed and agility are two different skills and strengths. To reach maximum performance levels, an athlete must train and condition for strength, speed, and agility. The CAO Sports Performance Center defines speed and agility as the following:
Speed Training – The ability to achieve maximum velocity.
Agility Training – The ability to rapidly change direction without the loss of speed, coordination, balance, strength or body control.
Athletes need to develop speed in all directions, not just linearly. This is especially true of field athletes.
Factors determining speed of movement
React-ability – The ability to react to our changing environment.
Motor Coordination – The harmonious functioning of body parts that involve movement, including gross motor movement, fine motor movement, and motor planning.
Muscular Endurance – The ability of a muscle or group of muscles to sustain repeated contractions against a resistance for an extended period of time.
Force – The ability to change an object's state, rest, or motion.
Strength – The ability of a person to exert force on physical objects using their muscles.
External Conditions – Outside influences that can impact athletic performance, such as weather, or field conditions.
Vertical Jumping
A good vertical jump is a valuable asset for athletes of all sports. Vertical jumping requires strength, explosiveness, and mobility. The strengths acquired through a vertical jumping program are applicable for all other types of athletic movements. Our programs are designed by our sports performance coaches, physical therapists, and Orthopedic sports medicine surgeons to accomplish the following:
Improved vertical jumping height
Improved strength
Improved power
Improved mobility
Improved speed
Improved agility
Improved endurance
Improved conditioning
Reduced likelihood of injury
Hitting
A baseball swing involves an intricate choreographed sequence of movements that draws on all of your body's abilities. Hitting requires quick hand eye coordination, muscle memory, and strength of your legs, core, arms, and hands. To become the best hitter possible requires a training program that is designed to improve all of these abilities. If any of these abilities are lacking, the intricate choreographed swing will fall short, resulting in inconsistent results.
Our hitting program focuses on the following:
Strength training
Agility
Flexibility
Hand eye coordination
Bat path
Attach angle
Timing
Ball direction
Bridging Program
This program was developed to help everyone from college athletes to active retirees meet their post PT goals. In our eyes everyone is an "athlete" in their own regard and deserve to reach their full return to activity goals. This program is meant to help bridge the gap from the time they are discharged from Physical Therapy, until they reach all their own specific goals. Insurance's coverage can sometimes be limited, and sometimes people move beyond the medical necessity of Physical Therapy before they have fully achieved all their goals. The Bridge Program will take your rehabilitation to the next level and prepare you to meet your next challenge or goal. Our rehabilitation staff will work to develop a program that is specific to each individual's deficits, aspirations, and capabilities. The CAO team will have an in-depth knowledge of each person's medical history, surgical considerations, and have the backing of all the providers.
This program is valuable to every patient who walks through the door and is a growing part of holistic care around the country. By getting ahead of the injury, one is able to continue doing or get back to doing the activities they love.
Our bridging program is designed to:
Speed recovery
Return to the Gym
Start working out
Program generation
Reduce future injury