ER, Urgent Care or Orthopaedic Physician?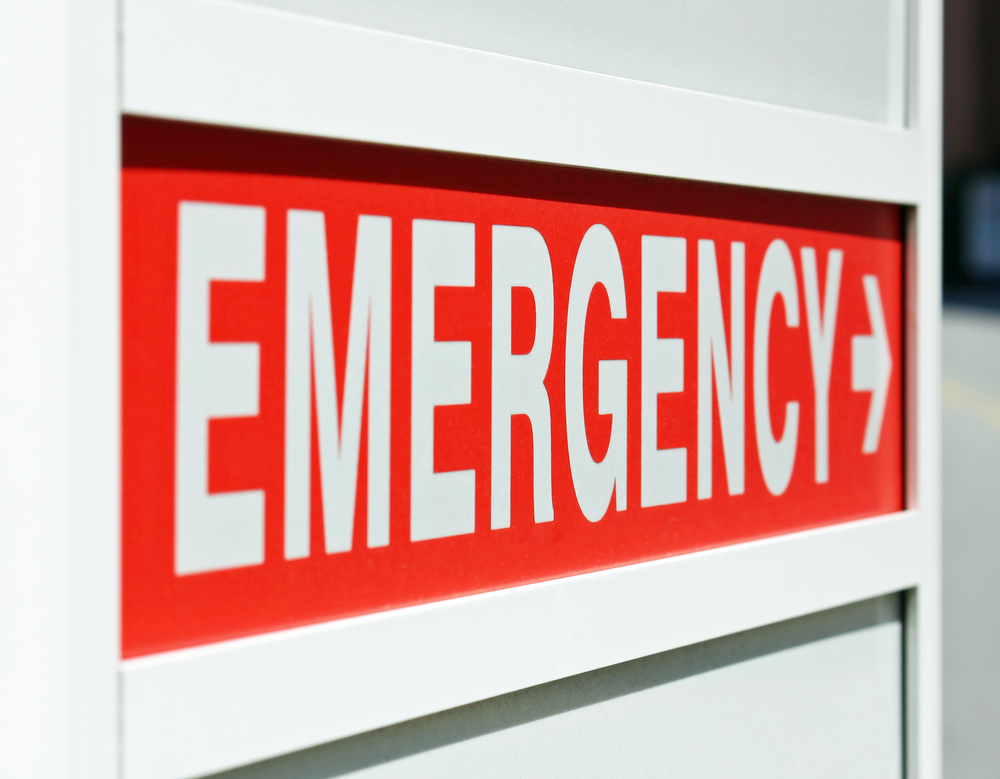 As physicians, we know that the cost of healthcare is increasing. Fortunately, as healthcare continues to advance, there are more convenient and less costly options for patients to receive quality medical care, such as through telemedicine and walk-in clinics. And when it comes to unforeseen injuries that just cannot wait, oftentimes patients can now bypass the cost and inconvenience of an emergency room visit. A 2013 analysis by Cigna found that the average cost of an ER visit is $1,757, whereas patients pay an average of $153 at urgent care facilities. What's more, the average emergency room visit lasts 4.5 hours and many urgent care patients are in and out much quicker.
Of course, we also know that true emergencies do happen, and there are many types of injuries that should be seen in the emergency room setting right away. But when is it appropriate to skip the ER and save the time and money?
High Energy vs. Low Energy Injuries
If you are injured and need medical care, one of the first factors you need to consider is the level of trauma that was involved in the injury. High energy injuries involving speed and height, such as a motor vehicle accident or a fall off of a ladder, can be very serious and typically warrant a trip to the ER. This level of trauma can lead to serious orthopaedic injuries as well as head and internal injuries that should be evaluated in a facility with access to CT scans, imaging devices and trauma surgeons, if necessary.
Low energy orthopaedic injuries such as a trip and fall, twist, sprain or strain can be treated either in the urgent care setting or the next day by your orthopaedic provider. Most fractures, even in children, don't need to be treated in the emergency room unless there is a deformity in the limb that is affected, or an associated wound on the skin. Splinting, use of ice and elevation should be performed to decrease pain and swelling after the injury and prior to visiting an orthopaedic surgeon.
Pain
Let's also consider pain. Orthopaedic injuries are associated with varying degrees of pain. If initial ice, elevation and splinting does not decrease the pain, a visit to the ER may be needed. Use of over the counter pain medicines such as Tylenol and NSAIDs is also recommended. A combination of the medicine and the treatments listed should allow for adequate pain control to delay care at the orthopaedic office or urgent care setting.
Athletic Injuries
Head injuries should always be treated as an emergency. Whether you collide with another athlete, are hit by the ball or fall to the ground, you can sustain a concussion. Concussions are very serious but can typically be examined and ruled out by an athletic trainer or physician if the injury occurs during an organized sport. If you do experience a concussion, you should seek emergency care. There are very strict protocols to deal with head injuries and concussions.
However, most orthopaedic injuries that occur in sports can be treated by your orthopaedic physician the next day – even if you can't finish the game. The ER will likely refer you directly to an orthopaedic physician who will ultimately treat your injury, so as long as you can immobilize, ice and elevate an injury, it can be evaluated the next day by your orthopaedic physician.
Patients also need to consider access to care when determining whether they will visit the ER, urgent care or their orthopaedic physician. Oftentimes orthopaedic physicians cannot fit next day appointments into their schedules, forcing patients to seek care elsewhere. But we prioritize convenient access to care at The Centers for Advanced Orthopaedics, which is why we partnered with Everseat, an app that will let you find and schedule the next immediately available appointment with the physician of your choice. Click here to read more about Everseat and how you can book an appointment with your physician right away. We hope that, through our partnership with Everseat, we can help you avoid wasting valuable time and financial resources that come with a visit to an ER.
The lowest cost, highest quality care for orthopaedic injuries will always be found in the orthopaedic office setting when appropriate initial treatments at home or "on the field" allow for adequate initial pain relief.
Dr. Subir Jossan is the Treasurer of The Centers for Advanced Orthopaedics and a sports medicine and hand and upper extremity surgeon at the Prince William Orthopaedics care center, treating patients in Manassas and McLean, Virginia. He specializes in problems of the hand, wrist, elbow and shoulder in pediatric, adolescent and adult patients. He completed his residency in orthopaedic surgery at the Medical College of Virginia and his fellowship in hand and upper extremity surgery from Yale University.