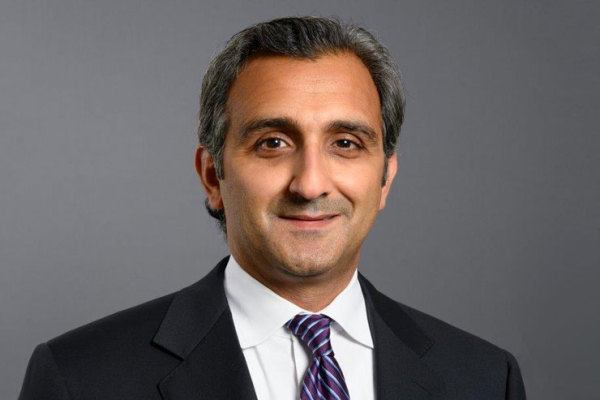 Patient Forms
Click the button below to download patient forms. Please bring completed forms to your office visit.
Paymaun M. Lotfi

M.D.
—
Physician
—
Orthopedic Spine Surgery
Biography
A native of Northern Virginia, Dr. Paymaun Lotfi specializes in Orthopaedic Surgery of the Spine at NoVa Orthopedic & Spine Care division in Woodbridge, Virginia. His areas of interest include cervical and lumbar spinal surgery utilizing the latest minimally invasive surgical techniques. Dr. Lotfi has been in practice since 2000 after he completed his fellowship training in spinal surgery at Northwestern University Hospital Medical Center in Chicago, Illinois. He has been an active member of the orthopaedic spinal trauma team at the Inova Fairfax Hospital and has served as chairman of the Orthopaedic Department at Sentara Northern VA Medical Center.
Areas Of Expertise
Minimally Invasive Spinal Surgery (MISS)
Arthoscopic Surgery of the Spine
Disk Repair and Replacement
Cervical and Lumbar Spinal Surgery
Minimally Invasive Spinal Procedures and Techniques
Specialties
Orthopaedic Surgery of the Spine
General Orthopaedic Surgery
Medical Degree
Medical College of Virginia in Richmond; Richmond, VA
Residency
University of Illinois Hospitals and Clinics; Chicago, IL
Fellowship
Northwestern University Hospital Medical Center; Chicago, IL
Certifications
Board Certified in Orthopaedic Surgery
Professional Associations
North American Spine Society (NASS)
American Academy of Orthopaedic Surgeons (AAOS)
Medical Society of Virgina (MSV)
Major Accomplishments
Dr. Lotfi has authored numerous papers on Orthopaedic Surgery as well as Spinal Surgery. He has also presented instructional seminars demonstrating advanced surgical techniques to the Prince William Community. Dr Lotfi is the recipient of numerous scientific awards in fields of basic science and biology as well as clinical orthopaedics.
Hospital Affiliations
Inova Fairfax Hospital
Inova Fair Oaks Hospital
Stafford Hospital
Affiliated Surgery Centers
Franconia Springfield Surgery Center
Lake Ridge Ambulatory Surgery Center
Novant Prince William Medical Center
Sentara Northern Virginia Medical Center