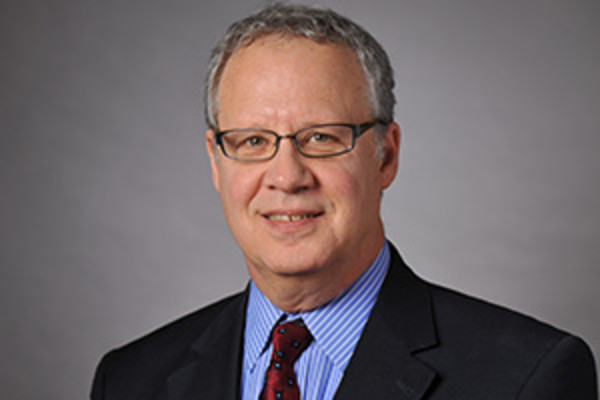 Peter Lavine

M.D.
—
Physician
Biography
Peter E. Lavine, MD is an orthopaedic surgeon who
graduated from
Georgetown University Medical Center, wh
ere he
received outstanding training in general orthopaedic
s
urgery
, total joint surgery, and sports medicine – especially in the areas of shoulder and knee arthroscopic surgery.
After his residency, he studied at the
prestigious
AO International Fellowship
in Bern, Switzerland where his
in depth training focused on hip surgery,
trauma/fracture management, preservation of young adult hips with dysplasia, osteotomies, and adult reconstruction/total joint surgery. Dr. Lavine is an AO International Fellow Alumni and has been a table instructor for training fellow orthopaedic surgeons.
Peter E. Lavine, MD is the
President of the International Association of Dance Medicine and Science
, the renowned international organization for research and the treatment of dance medicine injuries
. Dr. Lavine cares for numerous professional and pre-professional dancers
.
Dr. Lavine
has been a
team physician for the Atlantic Coast Conference Basketball All-star Team Germany Tournament, the Washington Diplomat Professional Soccer Team, and the on-site physician for the Washington DC Tennis Tournament.
Areas Of Expertise
Orthopaedic Surgery: Knee, Shoulder, Hip, Foot/Ankle, Hand/Wrist, Spine
General Consultations
Musculoskeletal Injuries
& Fractures
Medical Degree
Georgetown University Medical Center; Washington, D.C.
Undergraduate

BA

: Washington University, St. Louis, MO
Residency
Georgetown University Hospital Medical Center; Washington, D.C.
Fellowship
AO International, University Bern, Bern Switzerland in Orthopaedic Trauma & Adult Reconstructive Surgery
Professional Associations
International Association of Dance Medicine and Science, Member, President
American Medical Association Council Medical Service, Member
AO International, Alumni and Faculty
American Medical Association, Delegate MSDC
Medical Society of the District of Columbia, Member, Board Member
Performing Arts Medicine Association
The Washington Ballet Medical Alliance
Massachusetts Avenue Surgery Center
Centers of Advanced Orthopaedics, Division
Jacobi Medical Society
Georgetown University Medical School, Alumni
Georgetown University Hospital, Department of Orthopedic Surgery Residency Program, Alumni
Washington University, Alumni
Major Accomplishments
President – International Association Dance Medicine & Science
Council Member – American Medical Association Council Medical Service 2014-2018
Member of Editorial Board - Journal of Dance Medicine and Science
President - Medical Society of District of Columbia 2004, 2009, 2010
Chairman of the Board of Directors, Medical Society District Columbia 2005 – 2007
Local Site Cast Physician Consultant (Warner, National & Kennedy Center Theater) Hamilton, Beetlejuice, American Ballet Theater, Alvin Ailey, Bolshi Ballet, Mean Girls, Cirque du Soliel, Joffrey Ballet Company, Mariinsky Ballet, Kirov School of Classical Ballet, Suzanne Farrell Dance Company, Hubbard Street, Twyla Tharp, Washington Ballet Medical Alliance, Wicked, Aida, Lion King, Phantom of the Opera, Alex in Wonderland, Momma Mia, Modern Millie, Producers, Beauty & Beast, Ms. Saigon, Foot Loose, Billy Taylor's 80th, Pearl, Foose, Little Women…
Moderator, CSPAN Health Care Debate – Members of United States House of Representatives
Member At Large, Board Directors, International Association Dance Medicine
Co-Chair Local Committee, International Assoc. Dance Medicine & Science, Washington DC Annual Meeting
Delegate American Medical Association - Medical Society of the District of Columbia,
District of Columbia Medical Society Services/Vice-Chair 1998-2017
Medical Society District of Columbia - Board of Directors, Political Action Committee
Hospital Affiliations
INOVA Mount Vernon Hospital
Johns Hopkins Sibley Memorial Hospital
Medstar Washington Hospital Center
Affiliated Surgery Centers
Massachusetts Avenue Surgery Center